New district first look: West Mesquite
Editor's note: This is the sixth in a series of profiles on the school's opponent in next year's new UIL district, 15-5A. 
West Mesquite
Enrollment: 1,885
Mascot: Wranglers
School Colors: Burnt Orange and White
Distance from Lovejoy: 33.9 miles (41 minutes) 2500 Memorial Boulevard, Mesquite, TX 75149
Year opened: 1976
Wranglers' 2015-16 results (according to SportsDayHS):
Football: 5-5
Volleyball: 6-17
Boys Basketball: 30-6
Girls Basketball: 24-8
Boys Soccer: 6-7
Girls Soccer: 3-12
Baseball: 0-16
Softball: 3-11
Notable Alumni: Trevone Boykin – quarterback for the TCU Horned Frogs
Thomas DeHorney – renowned international opera singer, voice teacher, and model
Big Joe Walker – country music recording artist, record producer, actor, film composer
Craig Wayne Boyd – Winner of Season 7 of The Voice (U.S.) in 2014
Athletes to watch: Coye Campbell, G, Class of 2018
Campbell just finished his sophomore season as a guard on the Wranglers' basketball team. Campbell was the second leading scorer last year for the Wranglers behind senior guard Andre Watts. The sophomore finished the season with 413 total points scored in 28 games, an average of 14.8 points per game. Along with being the team's second leading scorer, Campbell was also second on the team in assists with 94.
Analysis: Outside of the successful basketball program at West Mesquite, the Wranglers did not have much success at all in the athletic department. With a winless baseball team and near winless softball and girls soccer teams, the Wranglers definitely have room for improvement as they enter the new district after realignment.   
Leave a Comment
About the Writer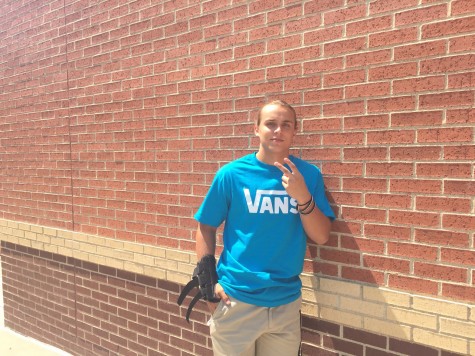 Kevin Davis, Sports Editor
Kevin Davis is returning for his fifth year is the newspaper program in middle school, and is a senior this year. He is also the sports editor of The Red...