Pop Show brings "Earth, Wind, and Fire" to life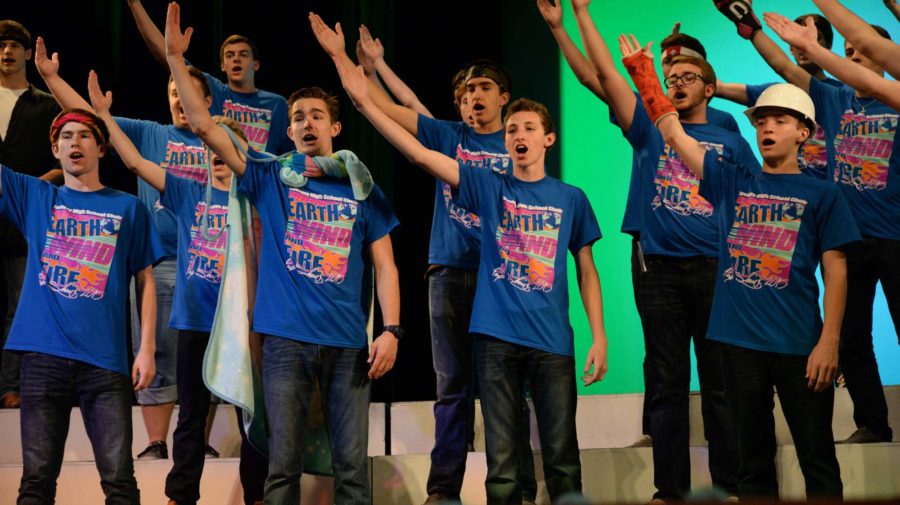 Through their heartfelt songs, funky motions, and funny props, the choir did its best to bring the theme of this year's Pop Show ("Earth, Wind, and Fire") to life.
The show opened with a mashup of "Let's Groove" by Earth, Wind, and Fire and "Sugar" by Maroon 5. Soloist Cole Egger sang the first lines, front and center, with his cool shades, his low voice grabbing the attention of the audience from the start.
The dance moves throughout the show were fun and entertaining. There was rarely a moment when the singers were not moving and dancing in some way with the choreography in "Proud Mary" and "Ain't No Mountain High Enough" highlights.
In most songs, the choir incorporated props that matched the song perfectly and added an extra something that made the song even more enjoyable. The best use of props was in the song "Umbrella", where the singers incorporated black umbrellas to match the lyrics and at the end of "Sugar", when Tucker DeVinney pulled out a ring as if asking his sugar to marry him.
The backdrops also drew some great attention. If the song was about rain, there was rain. If everyone was dressed like hippies, it was psychedelic. They were a perfect match to the songs and outfits.
In almost every song, there were different costumes with those worn in "I'll Make a Man Out Of You" among the best. John Weichel, the leader, led the group of weak boys to turn into men. Some wore goggles while some still held their favorite blankie.
The most touching moment of the show was "Isn't She Lovely/Daughters". Sang by seniors Ben and Sam Meaders, it was dedicated to choir director Bethany Stuard's soon to be born daughter. The sweet dedication followed by the wonderful voices led almost the whole crowd to tears.
The choir, mostly, all had big smiles and looked like they were having a great time. But for a small amount of singers, it looked like they didn't want to be there. Despite this, the show was amazing and showed what the choir can do.
About the Writer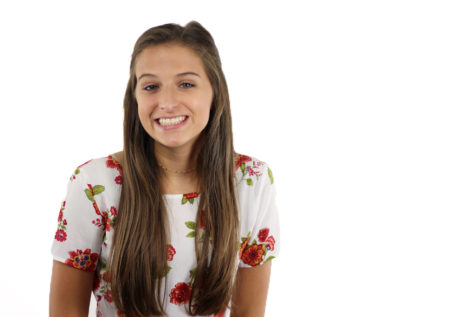 Mary Catherine Wells, TRL Editor-in-Chief
Mary Catherine Wells, a now senior at Lovejoy High School, proudly takes on the role of Editor-in-Chief at her online school newspaper, The Red Ledger....