A bittersweet goodbye
After nine long years full of friendships, memories, and trophies, head choir director Bethany Stuard has announced her resignation effective at the end of this school year.
"I thought it was time for me to go because I am going to spend more time with my family," Stuard said. "My little girl is due on May 12. This job is the best job in the world but it does take a lot of hours."
The choir has traveled outside the country, around the U.S., won many awards, and performed at many different places.
"We have gone from a choir of 13 kids to over 180 kids," Stuard said. "They have won every contest they have ever entered, they get trophies every year at UIL, we have sung internationally, nationally, and done festivals in the state. But more than that I believe the choir students have learned to be diligent, encouraging, uplifting, and they share beautiful music with the world. All of those things are so much more important than size and success."
When told Stuard was leaving, many students got emotional and began to cry. But many also understood her reasoning behind having to leave.
"I absolutely love Mrs. Stuard," sophomore and varsity choir member Mallory Immel said. "I am heartbroken that she is leaving. She has been such a positive impact on my life and made me love choir even more. But I know she will be a great mom, and will get to spend lots of great time with her baby, Vivian."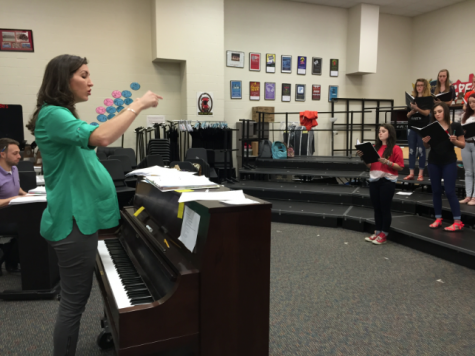 "It breaks my heart," junior and varsity choir member Andrew Hopskinson said. "She has made such an impact on all of us and made us the amazing choir that we are. I hate to see someone like her leave, but I know she is going to make a great mother."
With Stuard's departure some wonder what will happen in the future.
"I think that choir will be successful in the years to come," Fine Arts Director Fela Lowrance said. "I think that it is sad that we will have to lose her but it is very understandable why. She has that sweet new baby. But I am sure our school district will be very diligent and careful in selecting a very supportive choir director that will be able to continue the traditions that Mrs. Stuard had established for our choir program. So although my heart is sad to lose part of our fine arts family, I also am excited about the prospects for what happens in the next chapter of Lovejoy choir."
Stuard and her husband spent a lot of time discussing her decision, but telling her students was the most difficult step.
"Telling my students was very hard," Stuard said. "I have been thinking about this for a long time and I have cried every time I think about it for about six months. So I kind of had a tough build up but they are all so sweet and supportive. None of them want to make me feel badly. So they made it easy for me even though it is so emotional."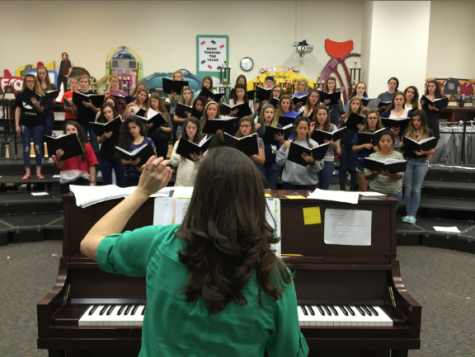 Heavy hearts will remain in the choir room but the traditions left by Stuard will continue to live on.
"I am so sad," assistant choir director Chris Mason said. "This job is awesome and she makes me so excited to teach here every day. The kids here are amazing and she is amazing so it is a joy to come to work. I'm really going to miss her so much.  We might change tiny things, but we have an amazing thing going at Lovejoy, so there is no reason to change the boat. We're going to keep this plane flying, because this is already a superior program. It doesn't need to be turned 180 degrees, it needs someone to keep it going. The traditions, like Lonesome Road, I love that stuff, I look forward to it every year; really for me and all the alumni too, it just ties us back to choir."
Leave a Comment
About the Contributors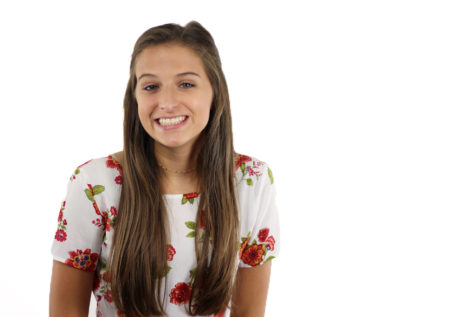 Mary Catherine Wells, TRL Editor-in-Chief
Mary Catherine Wells, a now senior at Lovejoy High School, proudly takes on the role of Editor-in-Chief at her online school newspaper, The Red Ledger....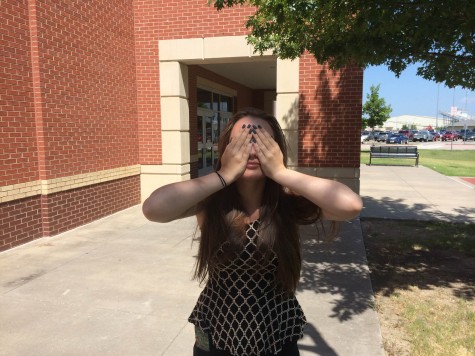 Alexa Mapes, Staff Reporter
Alexa / Lexa Mapes is senior who will fall asleep in the most inappropriate of places—including the Coliseum in Rome. In a Hard Rock Café in Paris,...