#ThanksCoop
Teacher appreciation on a new level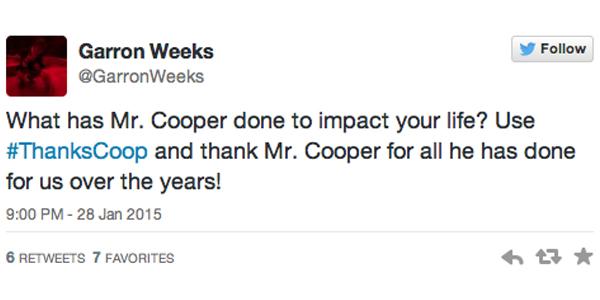 To some students, even those that he hasn't taught, animation teacher Ray Cooper is a mentor and a role model with his room a safe haven for many. Senior Garron Weeks started the hashtag #ThanksCoop and students have taken to Twitter to share how Cooper has impacted them.
"I started the hashtag because he deserves it," Weeks said. "He deserves to be publicly recognized for the positive impact he has on his students."
In "Coop's Cave" students feel at ease, accepted, and safe. The atmosphere in Cooper's classroom is different than that of any other classroom in the school.
"I have a different take on things," Cooper said. "I'm very laid back, and I think that's all by design. The kids know my room is a sanctuary, and I want them to come in here, and know there's no reason to be stressed out, and I know kids like my class because of that. I try to connect, not forcibly, but be empathetic towards them."
Cooper attributes his relaxed yet effective teaching methods to his realization of the stresses that students have.
"Kids are under a lot of pressure," Cooper said. "They might not be under the same pressures as other kids in different socioeconomic conditions, but being a teenager is hard, and there are a lot of other pressures that weren't around when I was a teenager. To be at a school for 7 1/2 hours, and then extracurriculars, and an hour to two hours of homework in every class, or even two or three classes, it's ridiculous. There shouldn't be homework in my opinion, but that gets into my whole philosophy, and that really translates into the whole atmosphere in my classroom."
There's a mutual respect between Cooper and his students. When asked to do something, students do it simply because they want to.
"Mr. Cooper treats us as humans, not just students," senior Sam Tillinghast said. "He goes beyond talking to us about school; he taught me that life goes on, and to look at the glass half full. He's a really awesome guy. He may be a teacher, but he's not just a teacher. He treats us like other humans. He's a role model, not just a teacher to me."
Even students who haven't had Cooper as a teacher know and love him for his friendly smile and greeting in the hallway.
"Mr. Cooper is a positive person that helped make every day bright," senior Sam Wortham said. "Just walking by his classroom, I would always get a 'Hello, hi, how are you doing?'"
Cooper tries to go above and beyond simply being a teacher, and hopes to leave a lasting impact on the lives of students, whether they are his or not.
"I am a public servant, I do what I like to do," Cooper said. "Without all of my students, I'm not here, so I'm going to do everything I can to make sure my kids are doing well, having fun, being safe, and having all of the freedoms kids should have."
 Due to the school's internet content filter, the following Storify may not be able to be viewed on campus using the school's wifi. 
View Comments (1)
About the Contributor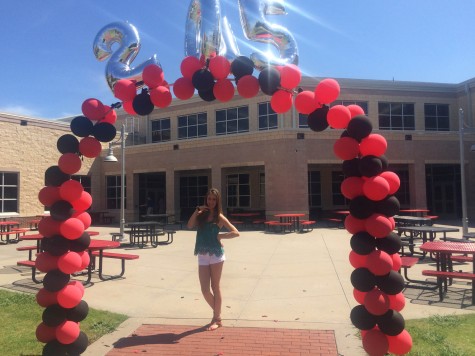 Claire Peralta, Staff Reporter
Now that she's a senior, not much has changed besides the dwindling number of days until her graduation. Claire Peralta is still as awkward and unsure...