Thoughts on the Academy Award nominations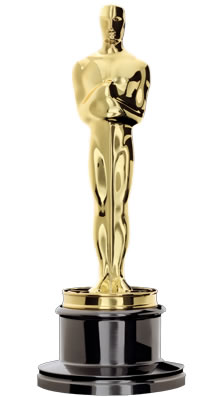 The Academy Award nominations were announced early Thursday morning and included some shocking nominations and surprising snubs.
Best Picture
American Sniper
Birdman or (The Unexpected Virtue of Ignorance)
Boyhood
The Imitation Game
Selma
Whiplash
Thoughts: It's surprising that American Sniper was nominated in this category and Foxcatcher was not. In general, reviews for American Sniper have been mixed, but the latter has received mostly positive reviews. In the end, it seems likely that the satirical dramedy, Birdman, will win, but there's also a possibility that family drama Boyhood will win after their Golden Globe win for best drama last Sunday.
Lead Actress
Marion Cotillard, Two Days, One Night
Felicity Jones, The Theory of Everything
Julianne Moore, Still Alice
Rosamund Pike, Gone Girl
Reese Witherspoon, Wild
Thoughts: It's almost inevitable that Julianne Moore will take this one, but quite frankly it's a shame that Reese Witherspoon probably won't win for her portrayal of Cheryl Strayed. Overall, this is a great category this year and every lady deserves the nod.
Lead Actor
Steve Carell, Foxcatcher
Bradley Cooper, American Sniper
Benedict Cumberbatch, The Imitation Game
Michael Keaton, Birdman
Eddie Redmayne, The Theory of Everything
Thoughts: This category seems rather unpredictable because any of these men could win. It seems most likely that Redmayne, Keaton, or Carell will take this award home.
Best Supporting Actor
Robert Duvall, The Judge
Edward Norton, Birdman
Mark Ruffalo, Foxcatcher
Ethan Hawke, Boyhood
J.K. Simmons, Whiplash
Thoughts: Quite frankly it seems ridiculous that Duvall was nominated for his work in The Judge because although his performance was decent, the film itself was awful and it was not a nomination worthy performance. Simmons is most likely going to win, especially after taking the award at the Golden Globes last Sunday.
Best Supporting Actress
Patricia Arquette, Boyhood
Laura Dern, Wild
Keira Knightley, The Imitation Game
Emma Stone, Birdman
Meryl Streep, Into the Woods
Thoughts: Chances are Patricia Arquette is going to win for Boyhood, but it was a pleasant surprise seeing Laura Dern receive a nomination for her outstanding work in Wild. Overall, this is a good category this year and every woman deserves the nomination.
Best Animated Feature
The Boxtrolls
How To Train Your Dragon 2
The Tale of Princess Kaguya
Song of the Sea
Thoughts: To be honest the ultimate snub this year was definitely The Lego Movie not being nominated in this category. The film was a smash hit, but because it did not receive a nomination, Big Hero 6 will probably win.
Directing
Birdman, Alejandro G. Iñárritu
Boyhood, Richard Linklater
Foxcatcher, Bennett Miller
The Grand Budapest Hotel, Wes Anderson
The Imitation Game, Morten Tyldum
Thoughts: It seems most likely that Linklater will win after the work that went into Boyhood over the course of twelve years. If he (for some reason) does not win, there's a possibility that Anderson might win for the off-beat comedy, The Grand Budapest Hotel.
Music, Original Score
The Grand Budapest Hotel, Alexandre Desplat
The Imitation Game, Alexandre Desplat
Interstellar, Hans Zimmer
Mr. Turner, Gary Yershon
The Theory of Everything, Jóhann Jóhannsson
Thoughts: Hans Zimmer deserves this award because the score for Interstellar was simply beautiful. It's shocking that Trent Reznor and Atticus Ross didn't receive a nomination for Gone Girl, especially after they won for The Social Network. However, it's difficult to tell who will win particularly after Jóhann Jóhannsson winning the Golden Globe. Although that score was lovely, Interstellar's definitely was better.
The Awards will take place on Feb. 22, hosted by Neil Patrick Harris, airing on ABC.