Big Hero is 6 out of 6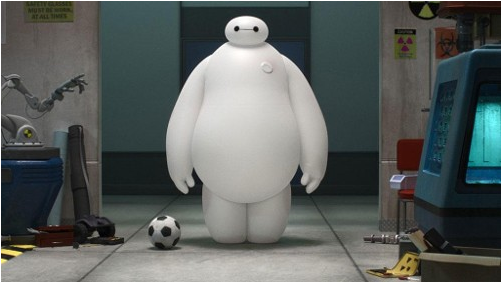 "Hello. I am Baymax, your personal healthcare companion." With those words, Big Hero 6 becomes yet another hit for Disney (one based loosely on a Marvel comic book series), one full of laughs and moments that will tug (or even yank) on your heartstrings.
The movie follows the adventure of 14 -year-old genius Hiro Hamada (Ryan Potter) who graduated high school at 13, and his inflatable, lovable robot Baymax (Scott Adsit), built by his brother Tadashi (Daniel Henney.)
The story opens with Hiro bot-fighting, and the San Fransokyo city shots are beautiful and bright, and here we first see his genius in robotics. We then see Tadashi come to Hiro's rescue when he gets into a bit of trouble with his competitor. Their relationship is great, with Tadashi looking out for his cocky and sometimes arrogant little brother. However, Tadashi soon dies in a fire, leaving Hiro without his protector.
Hiro soon gets back on his feet and creates a superhero team with his friends to stop a mysterious villain Hiro thinks is responsible for the tragedy. His friends each bring something different to the team and have their own scientific interests. They were great characters, but since the movie focused on Baymax and Hiro, they were often on the side, though they did have some funny and touching moments and epic fight scenes. I wish we'd seen a little more of them.
Ryan Potter's voice perfectly matches young Hiro, and he does an excellent job in both Hiro's funny and heartbreaking moments. The same goes for Baymax's Scott Adsit, and if you don't fall in love with Baymax, you have no heart. Baymax is innocent and adorable in everything he does.
And just as a little side note, "Immortals" by Fall Out Boy, which is played when the gang is testing out their superhero gear, is perfection and my jam.
Big Hero 6 is an incredible movie that should open another major franchise for Disney. Touching and entertaining, it is an animated movie for all ages. It has something for everyone and keeps everyone engaged and cheering on the heroes.
About the Contributor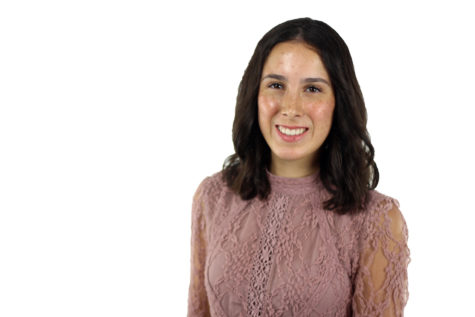 Hannah Ortega, TRL Editor-in-Chief
Senior Hannah Ortega's love for journalism has blossomed from a curious seed, which was planted when she joined the class in the seventh grade, into...