Two-a-days underway for Leopard football
The team seeks to beat the heat with early morning practices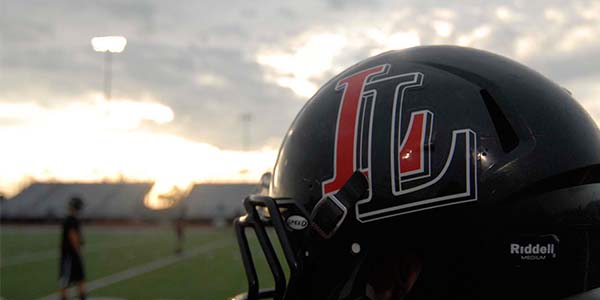 During summer, waking up at the crack of dawn is unheard of for most high school students, but it is a reality for the football team. For the last two weeks of summer, the team participates 2-a-day practices beginning at 6 a.m.
"It's tough waking up so early, but the weather is worth it," senior outside linebacker Mac Metzler said. "It's nice having [practice] all done by the afternoon that way you can relax and recover for the next day."
Each practice begins with team dynamic stretching followed by an hour and a half of drills. Between the two practices, players are given a break to get off of their feet and consume any fluids they need to stay hydrated.

Loading ...
"The importance of the 30 minute break is to get refocused on what we are here to do and also to get off our feet and get hydrated," senior running back Chase Tucker said.
After the break, the team goes out again for another practice, just like the first, only this time players go through offensive and defensive drills for an hour. From there, they practice special teams for the last 30 minutes.
The team has an intrasquad scrimmage on Saturday after the first week of practice. The following Friday the team scrimmages Frisco Lone Star at home.
"Two-a-days has gone very smooth so far with the chemistry within the players and the coaches, especially with the new awesome coaches," Tucker said.
The 2014 leopard football season kicks off on Thursday, August 28 at Mansfield Legacy.
"I know we will be prepared for the season," junior defensive lineman Grant Benno said. "With a coaching staff as great as ours, we will be ready for anything to come our way."
Leave a Comment
About the Contributor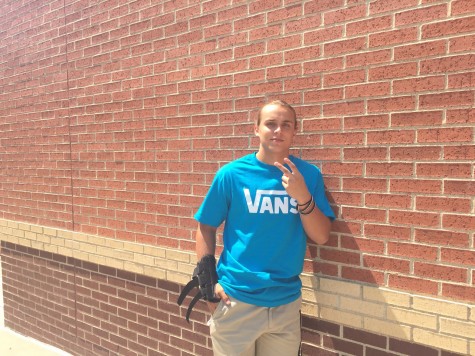 Kevin Davis, Sports Editor
Kevin Davis is returning for his fifth year is the newspaper program in middle school, and is a senior this year. He is also the sports editor of The Red...