Upcoming budget cuts lead to sizable deficit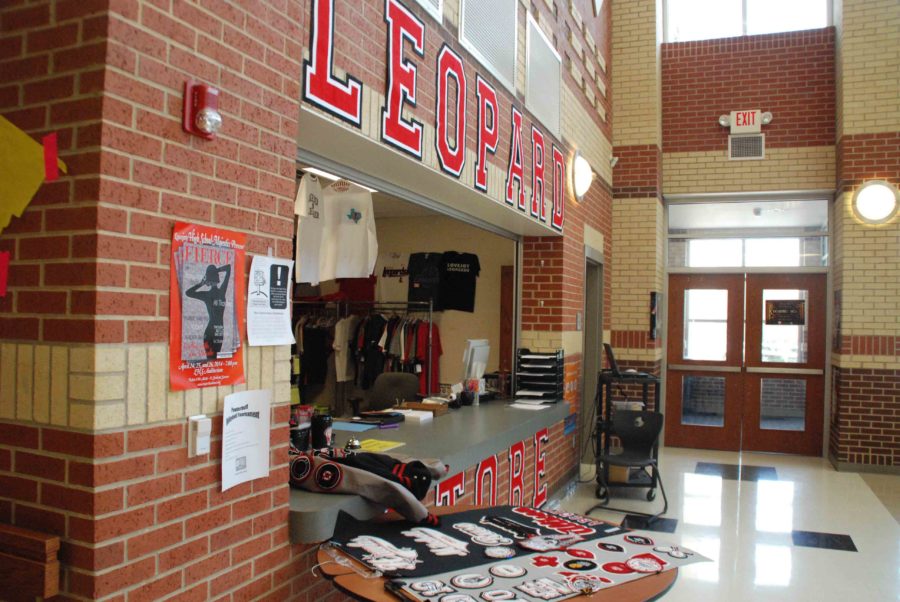 The school board and administration will be making difficult decisions this month regarding employment and funding for 2014-2015 as the district faces a $2.1 million deficit after state budget cuts.
The current budget dilemma arose after the state failed to restore the full $2.8 million in funds that it borrowed from the district in 2011, returning only $600,000, leaving the district short $2.1 million from what it was expecting back.
"The Texas Legislature didn't do what they said they were going to do," Superintendent Ted Moore said. "They made those cuts in 2011, and then they said that when the timing was better they would restore them, which they did."
The state only restored 20 percent of the funds that it borrowed from the district in 2011, despite the fact that the average fund restoration rate across the state was 77 percent.
"Had they given us back the 77 percent, which was the statewide average, then we would not be in the challenging position that we're in," Moore said. "Instead of putting the money back from where they took it away, they gave it to schools that had less funding to begin with, so some schools actually got more back than they lost."
Before the district decides to cut any positions, it will determine which positions can be removed through a process called attrition, through which teachers and faculty members will voluntarily leave and the district simply will not fill that position with a replacement for the 2014-15 school year.
"One of the things that our board of trustees did is an early resignation incentive," Moore said. "Back in March we approved a policy where, for teachers who were planning to leave, if they would go ahead and let us know, then they would receive $500 as an incentive. If we know in advance if there is are open positions that we might not be able to fill, then we won't have to go around the road of deciding who we might have to cut."
Moore remains adamant that when the district is forced to make cuts, it will avoid making cuts that directly affect students' experiences.
"Our philosophy is that we always cut as far away from the classroom as possible," Moore said. "When we started cutting positions, we started looking at positions that didn't have much direct impact on students, like groundskeepers, for instance. We cut those positions first before we even start talking about cutting positions that students see when they come to school everyday."
The school board will discuss which positions will not be funded in the 2014-15 school year at the next board meeting on April 15, where it will evaluate each employee "by name" before cutting the position. For employees other than the teachers in the four core course areas in the secondary program, the direct supervisor or principal has already notified employees whose position may be cut in next year's budget reduction.
While personnel, teachers, administrators, and faculty make up 81 percent of the district's operating expenses, the district will first focus on cutting back on expenses for non-personnel items, such as utilities and supplies.
"If we are conservative, we could use less," Moore said.
However, the cuts to the budget could be seen by all students throughout the district, as the cuts will affect all grades from kindergarten through 12th grade. Some of the proposed program changes include having one less teacher in each of the secondary core class departments, eliminating the K-7 Spanish program, and replacing the Registered Nurses on campuses with Licensed Vocational Nurses (LVNs) or Certified Nursing Assistants (CNAs) but keeping two RNs in the district to supervise the CNAs and LVNs.
"A school system can develop an 'excess capacity', where you offer the same exact thing but with one less teacher, for instance, so if we find some areas like that, those will be the places that we will cut," Moore said.
The Special Education program in the district will be among the programs affected by the budget cut. Current program change recommendations for Special Education include cutting back on Vocational Adjustment Coordinators, or VACs and eliminating the Special Education Instructor position.
While the program is hoping that the budget cuts will not negatively affect the students' experiences in the program, a decrease in funding and a higher student-to-teacher ratio could potentially impair the district's ability to enhance the education for individuals with disabilities.
"All of the programs provide individualized services to help each student to help them reach their academic as well as social potential," the district's Director of Special Education and Academic Support Sancy Fuller said.
The Special Education program in the district currently serves 293 students ranging in age from infants and preschool age children to young adults through 22 years of age.
The school board has asked administration to not only have a balanced budget for the 2014-15 school year, but to also provide a pay raise of close to three percent for district employees. The consequences of this budget cut should be only temporary, and after the coming school year should be restored back to their original state.
"At this point, we believe that we are only making changes for the 2014-15 school year," Moore said. "Increased enrollment from another year as well as an increase in state funds should allow us to add back these changes after next year."
About the Contributors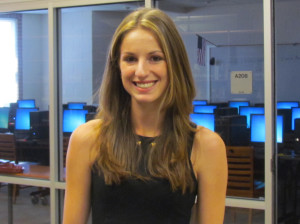 Olivia Griffin, News Editor
Olivia Griffin can't wait to use the "but...I'm a Senior!" excuse as the answer to all of life's problems. As far as college next year, she will...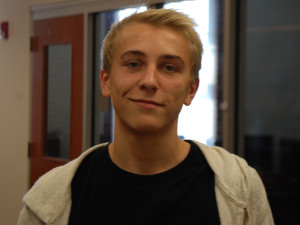 Hunter Miller, Photographer
Hunter Miller can be described as a sophomore with a purpose.  Yes, he can be easy to spot from across the room thanks to his white stylish hair, feel...