Chain Gang of 1974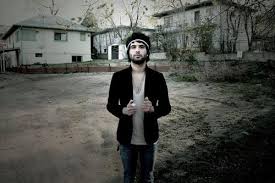 It is a crying shame that The Chain Gang of 1974 has not achieved a relatively high level of popularity, given that this psychedelically influenced indie-rock band is probably one of the most underrated groups out there.
First coming onto the music scene in 2011, the Denver-based band's success has been limited to having songs featured in "Scream 4" and the video game "FIFA: 12". Their debut album "Wayward Fire" is without a doubt nothing less than one of the best albums out there.
The band has had only mediocre success but has had the honor of performing at music festivals such as Lollapolooza and SXSW. Anyone who enjoys listening to the quirky bands typically seen at these music events should thoroughly enjoy The Chain Gang of 1974.
Each one of their songs has an alluring, psychedelic quality that makes you want to listen to them over and over. Their song "Hold On" might be more than eight minutes long, yet it never becomes redundant – a rare feat for modern music.
The entrancing melody of "Teenagers" is, for lack of a better description, awesome. The Chain Gang of 1974 effortlessly balances that fine line between monotonously boring and monotonously alluring in each one of their tracks, creating nothing less than perfection in their records. A personal favorite of "Wayward Fire" is "Devil is a Lady". The song's catchy and upbeat chorus makes it the type of song that deserves far greater recognition than it has in the past.
If you are a fan of psychedelically influenced indie-rock bands such as MGMT, of Montreal and The xx, then check out The Chain Gang of 1974 on iTunes – you won't regret it.