A silent masterpiece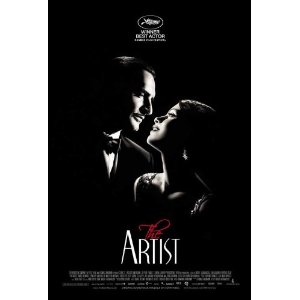 Hang on for a minute...we're trying to find some more stories you might like.
Movie stars are something else. They get to live the lives we all wish we could live. They get giant homes, lavish clothes and fortunes beyond comprehension. However, the sole problem with that lifestyle is…what happens when you're not famous anymore?  What happens when your fall from grace happens unexpectedly?  What happens when all the glory you've ever known is wiped out?  That is the predicament that the Academy Award winning film, The Artist, hinges on.
George Valentin (Jean Dujardin) is one of the most famous silent movie actors around, with good looks and comedic abilities that are well known throughout the country.  A young actress named Peppy Miller (Beatrice Bejo) comes into his life and romance is immediately sparked between the two. As she rises to the top of the movie world, a new technology called "sound" begins to sweep Hollywood. It not only endangers George's stardom, but also puts his new romance at risk as Peppy is soon favored by agents and producers looking for new actresses in the age of sound, while George is swept under the rug.
Silent films have a great quality to them that puts more of a pressure on the actors to compensate for the lack of dialogue. This makes the film drastically different nearly every recently released movie.  Don't worry though… The Artist is every bit as funny, moving and brilliant as any film you're likely to see. It uses the film's silence to its advantage, particularly by fully utilizing the abilities of its actors.  Jean Dujardin is a fantastic actor, and is one who never stops amazing you with his use of body language and facial expressions.  He reminded me, in all the right ways, of Charlie Chaplin at his peak, by using every movement (no matter how subtle) to convey an entirely new feeling.  It is positively brilliant.  I also enjoyed Beatrice, who has that old-fashioned movie star look and quality about her. She definitely lights up the screen and helps create a realistic romance in the film.
The film's plot is a fascinating one, though I feel it was done a little better (and in a similar fashion) in Singing In The Rain. Still, there are some genuinely fascinating plot twists that never leaves the film dragging, despite it being a bit too long. There are a few bits here and there that could've been easily cut.  They don't, however, detract from the rest of the film's positive virtues, particularly the well executed comedic relief that is preeminently carried out by George's canine companion, Uggie.  He never fails to get an obligatory "awwwwww" from the audience.
The Artist has some issues. It definitely runs a little long in various areas and, for many, the fact that it's silent AND in black and white will be an immediate turn-off.  However, if one is looking for something new and different from the usual films you're used to seeing, than The Artist is a can't miss. True, it's a little too manipulative at some points and it's almost tailor made for winning Academy Awards, but when it's done this well, who really cares?  The Artist is a true cinematic gem for all ages.
About the Writer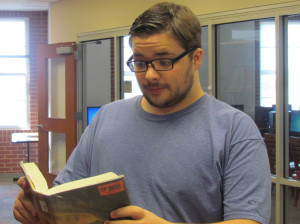 Doug Laman, Staff Reporter/Movie Critic
Doug Laman is a quirky, interesting and nerdy type of fellow, one who has no idea what Algebra means, but is more than happy to discuss every little detail...