From print to the big screen: best books turned into movies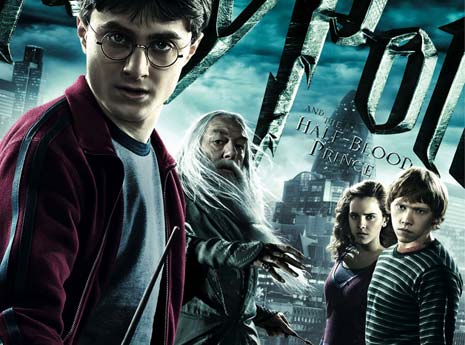 Anisha Srivastava, Staff Reporter
January 11, 2012
Having a favorite book turned into a movie can leave the viewer amazed and excited as they experience the books in a new way. However it can also leave the viewer disappointed, regretting ever walking into the movie theater. Either way, turning a book into a movie can be a difficult task.  Here's a look at the best books turned movies in the last twenty years.
Harry Potter Series: This entire movie series is in one word epic. The film series enhances the magic from the books. Capturing all the details of the Wizard World in the book series The films capture all the dramatic, adventurous, heartwarming, heartbreaking and hilarious moments in the book. Not to mention absolutely perfect casting.
Lord of the Rings: This movie trilogy has won eleven Oscars. Enough said. Oh and isn't Smeagol just awesome?
The Notebook: Hands down the most romantic movie ever. Rachel McAdams was the perfect Allie and Ryan Gosling was the perfect Noah. Yeah it's a little cheesy, but come on, it's based off of a Nicholas Sparks' book.
Willy Wonka and the Chocolate Factory (the 2005 remake) : Talk about bringing a book to life. The movie recreates all the rooms of the chocolate factory really well. And Johnny Depp is the PERFECT Willy Wonka; so weird that he's creepy.
Forrest Gump: The movie differs substantially from the book, but its still a great movie. The character Forrest Gump, played by Tom Hanks, is just so adorable that you can't help but love him. Run Forrest Run!
Pride and Prejudice: Every Jane Austen fans' favorite Jane Austen novel turned into a favorite romance movie. Keira Knightley is the perfect Elizabeth Bennet
The Help: This movie has it all. It's humorous, heartwarming and honest but at the same time conveys the seriousness of segregation. Emma Stone delivers an excellent performance as the off-beat aspiring writer Skeeter.
Chronicles of Narnia: The Lion the Witch and the Wardrobe. The world of Narnia comes to life in this movie. How many stories have an animal leading an army? Aslan makes this movie awesome.
 Holes: Younger audiences who have read the book Holes will love the movie. Shia Le-Beouf's quirky personality makes this movie a funny, feel-good favorite.
 A Walk to Remember: Ask any girl and they've probably seen this movie at least 5 times. This is one of those movies that's better than the book. Mandy Moore is the perfect innocent church girl with the voice of an angel.
Disagree with this list? Then leave a comment below with your own list of the best books turned movies in the last twenty years.