Basketball charges through district play
The boys and girls basketball teams are in full force into the season. Both teams are approaching the end of the season along with a potential postseason berth.
"The team has been playing really well this season," head coach Kyle Herrema said. "We've taken on a challenging schedule that includes 6A powerhouses Allen, Desoto, and Plano. All three of them are in the top 20 in the 6A rankings. We beat Plano and had Allen on the ropes. The schedule has really elevated our game and has prepared us for District. It's also been great to see how the team has come together as a squad after graduating so many seniors last season."
For the boys, the team is currently first in their district at an undefeated 5-0 record. The team is ahead of second place Melissa, whom the team defeated earlier this year, and third place Sherman whom the team will take on next week.
"I feel like the team has been playing great," senior forward Karson Templin said. "We have a nice win streak right now and if we keep playing the same way we should have some momentum going into the playoffs. I think the reason for it is because everyone knows all of these games are must-wins to achieve our goals."
The girls are currently 15-13 on the year and third in their district at a 4-3 record. The team sits behind first-place Mckinney North and second-place Princeton. 
"I feel like the team has grown in so many different aspects and has performed so well in building that chemistry," senior guard Aaliyah Halstied said.
The boys currently possess a six-game winning streak in lead up to their game Friday against Greenville at home. 
"As always I believe this is an unselfish group of players," Herrema said. "Often we think of being unselfish as passing the ball to an open teammate, but really this also is a belief in knowing what your role is and doing it to the best of your ability. For the 14 players on varsity, they do an amazing job of rooting for each other even when it comes at the expense of their own playing time. I really enjoy how tight they are as a team."
The girls will compete in four more games this season to conclude their district season play.
"We go off each other's energy really well," senior guard Samantha Basson said. "We're able to trust each other when things aren't going so well at times and close games. Our team chemistry is really strong, we're really close off the court and that helps us a lot on the court when it comes to winning games together as a whole."
The boys team is 17-5 overall on the season and has seven more games left in the district season.
"It is always nice to have a lead and be first in district but also difficult because every night our opponents are going to give us their best shot," Templin said. "I feel like we were able to achieve it by playing together as a team and working really hard in practice and then transferring what we do in practice into the game."
Moving forward, the girls will conclude their final four games in lead up to a potential playoff run. Last year, the girls were defeated by Frisco Liberty in the first round of the playoffs.
"We are just looking to stay focused and do what we do best going into the playoffs," Halstied said. "Just sticking to what we do best really puts us up there and will help us go far in playoffs and possibly win state."
The boys have a few more weeks left as playoffs become near. Last season, the team went all the way to the third round in the playoffs and fell short to Frisco Memorial.
"We rarely talk about district or the playoffs and as cliche as it sounds, we really just try to focus on the task and the game ahead," Herrema said. "I've always felt that once you start looking ahead, you start to miss the details of the moment.  Our team has done a good job this year of being focused on the game at hand.  It speaks to the leadership of our seniors who have instilled this attitude into our team."
Leave a Comment
About the Writer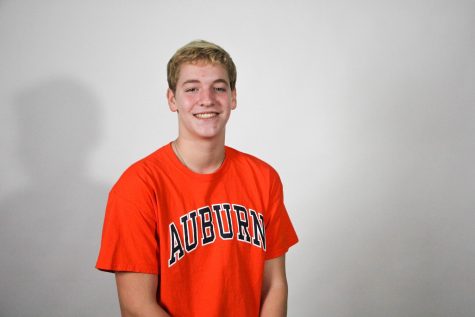 Will Doig, Section Editor
Entering his farewell year, senior Will Doig is excited about becoming a sports editor. Outside of the newsroom, you can find Doig watching any latest...