Track heads to hog town for Arkansas Invitational
The track team kicked off their season with the Arkansas Invitational Meet this weekend. The team competed against 279 teams from all across the nation. 
"The most important thing the team gained out of this weekend was a super strong bond," junior Kailey Littlefield said. "We got to spend a weekend together doing something we love. When we develop good team chemistry, it helps us push each other to be the best we can be."
The boys had athletes compete in 10 events and the girls had athletes compete in nine different events. The athletes competed against club and school teams from many different divisions and states.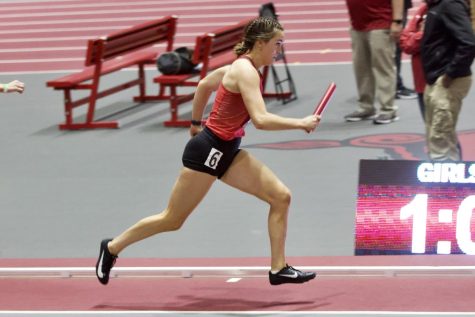 "It is a huge meet with hundreds of teams, most of which are club teams," girls' head coach Carly Littlefield said. "We gained the experience of racing in front of hundreds of people against very high-level competition early in the season."
Sophomore Caden Gary competed in the one-mile race and placed fifth out of 240 athletes running a 4:25.52. Sophomore William Carlson also competed in the one mile and placed 36th with a 4:36.75. And in the 3000-meter race, sophomores Henry Bennion finished 31st and Aaron Wimbish placed 37th running a 9:25.94 and 9:29.53 respectively. The boys 4×800 meter relay placed second running an 8:15.25. 
"Our team excels in all places, but our distance runners are top-notch," junior Sara Morefield said. "We have a program that trains like no one else and our hard work definitely shows in our meet results."
Kailey placed fifth in the one-mile running a 5:08.53, and senior Amy Morefield came close behind in sixth running a 5:08.80. Sara also competed in the one-mile and the 3000-meter race. She placed 11th with a 5:19.66 in the mile and seventh running a 10:24.10 in the 3000.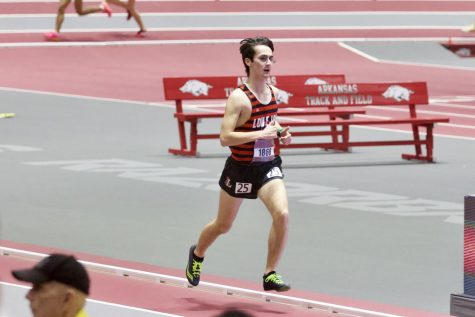 "It's super early in the season and we still have a lot of room for improvement, but we competed great at this meet," Kailey said. "This weekend gave us a basic idea of what we need to work on and what we do well in."
The girls competed in the 4×400 and the 4×800 relays. They placed fourth in the 4×400 running a 3:59.31, and they placed first in the 4×800 with a 9:26.85. 
"Our relay teams have always been powerful, but we do need to improve in being more in sync and unison," Sara said. "If we can make those adjustments, we will be set going forward in the season and we will be a threat."
Junior Colston Adamson swept the competition in the field events. He placed sixth in high jump reaching 6-04. And he placed fourth in triple jump at 44-05.5 and third in long jump at 22-07.25. 
"We have a strong team all around from the field to the track," Kailey said, "This will really benefit us when we get to meets where we need everyone to perform to help our team win."
With the season ramping us, the team is working towards preparing to send athletes to the state meet again. 
"My number one goal is to develop athletes who have a love and passion for Track and Field," Carly said. "And goal number two is to teach and inspire kids to be disciplined and driven and care for each other. Goal number three is to win District, Area, Regionals and State."
Leave a Comment
About the Contributors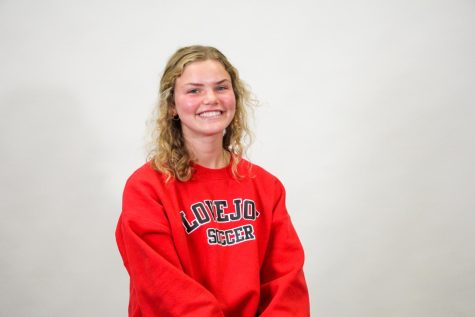 Margo Friloux, Section Editor
Entering her final year on staff, Margo is excited to work with her Co-Sports Editor and Leopard Life alum, Will Doig. This year is bittersweet to Friloux....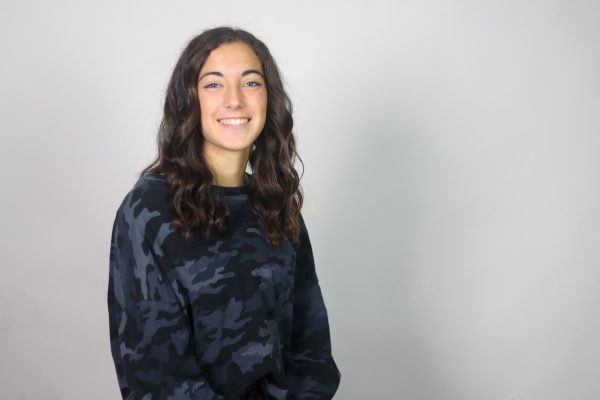 Caroline Dolberry, Photo Editor
Senior Caroline Dolberry is excited for her third year on TRL and second year as Photo Editor. Dolberry enjoys running on the cross country team and high...