Baseball takes first round series
The baseball team faced Frisco Memorial this past Friday and Saturday in the first round of playoffs. The Leopards sealed the deal in game one 7-6, then carried on to shutout the Warriors 10-0 in game two.
"We definitely out hit them in game one and that's the reason we won," senior left fielder Trent Rucker said. "In game two, we out pitched them and gave them no opportunity to get runs."
In game one, seniors Kolby Branch and Trent Rucker led the team with three hits each.
"The team was relentless," head coach Ryan Gros said. "We faced a little adversity early on, but they bounced back and responded."
As a collective group, the Leopards had 14 hits total in 35 at bats.
"They threw their best guys and hit well so they challenged us, but after they ran out of their guys they were in trouble," Rucker said.
On the mound, senior Dom Dechant had 11 strikeouts while allowing just three hits in seven innings pitched.
"Pitching is the name of the game in baseball," Gros said. "It all starts with good pitching, and we have a lot of confidence in our pitching rotation. If our guys continue to go out and throw strikes, they will continue to give us a good chance to win."
In the Leopard's game two victory to close out the series, on the mound, was senior Brandt Corley, who allowed only a hit in five innings pitched along with four strikeouts.
"If we continue to have great pitching and eliminate walks we will win a lot of games," Rucker said.
Offensively, senior catcher Michael Holden had two homeruns on the day along with another hit and four total RBI's. In addition to Holden, other contributors included Branch who had four hits and two RBI's in four at bats, junior Aidan Smith who tallied two hits and two RBI's and Rucker, who came away with two hits and a single RBI.
"Brandt Corley came out in game two and had a dominant performance on the mound," Gros said. "He only allowed one baserunner in five innings, who he eventually picked off. Our offense was also clicking on Saturday led by Michael Holden with two home runs. Our guys really showed up ready to play in game two in order to finish the series."
The team currently stands at a 22-9 overall record as they prepare for upcoming rounds.
"Coach Gros has put us in a position to succeed with the amount of swings we take a week and also showing us live pitching to imitate the game which helps us succeed come gametime," Rucker said.
Moving forward, the team will match up on Thursday against a 27-6 Carrollton Creekview team in what will be game one of a best of three series in round two.
"We will approach the next round the same way we've approached each day all year," Gros said. "We will play our game, control what we can control, and play with relentless effort and aggression. We believe in ourselves as a team that if we play the game the right way, good things will happen."
Leave a Comment
About the Contributor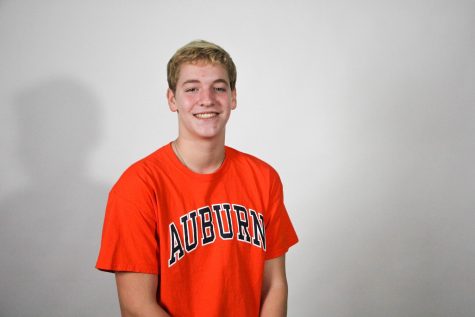 Will Doig, Section Editor
Entering his farewell year, senior Will Doig is excited about becoming a sports editor. Outside of the newsroom, you can find Doig watching any latest...