No-hitter key to Leopard victory
On Tuesday, the baseball team faced Prosper Rockhill on the road and returned home with a 6-0 win. 
"The game went great," senior left fielder Trent Rucker said. "Jack Livingstone dominated on the mound with 10 strikeouts and didn't allow them to get any momentum. Kolby also hit two home runs that destroyed their confidence."
Senior pitcher Jack Livingstone didn't allow any hits, completing a no-hitter. He pitched all seven innings and only gave up two walks. In addition, Livingstone recommitted to furthering his academic and baseball career at Texas Tech University.
"Having composure is something that I work on every time I step on the mound," Livingstone said. "What I've learned is that I can't let one bad pitch get to me, so I like to not think at all when I'm pitching because thinking too much can affect the game."
The team is now 6-1 and ranked second in the district.
"We played a great game top to bottom," head coach Ryan Gros said. "We threw strikes; our defense made all routine plays, and our offense executed the game plan perfectly. We  came up with big hits when we needed them and ran the bases very aggressively."
In three at-bats, senior Kolby Branch had three hits, two of which were home runs and three RBIs. Rucker had two hits and two RBIs in four at-bats. 
"Our biggest strength is probably our communication and ability to pick each other up," Rucker said. "I have full confidence that if I have a bad play, my teammates will be there to pick me up and get the job done. That is why we will win a lot of games."
Will Branum tabbed a two-out RBI hit as well. In addition, the team had eight stolen bases on the night.
"Well, Tuesday night I personally had a great game," senior first baseman and pitcher Will Branum said. "In my first at-bat, I was able to knock in our first run with a line drive to right-center. After that we took off, I was able to make some good plays on defense and also score again later in the game."
Rockhill is now 5-2 due to the loss and dropped a spot in district to third.
"I wouldn't say we really got challenged during this game at all," Rucker said. "I think they challenged us the most off the field with how much talking they did, but we handled them knowing we were 4-0 against them and didn't need to talk."
The Leopards remain confident moving forward. They will play The Colony on Friday. 
"Our team is probably the best defensive team in the state," Branum said. "We rarely ever make errors, so I would argue that's our strong suit. Offensively we're very good too, we've definitely got some guys who can swing it, but our defense really sets us apart."
Leave a Comment
About the Writer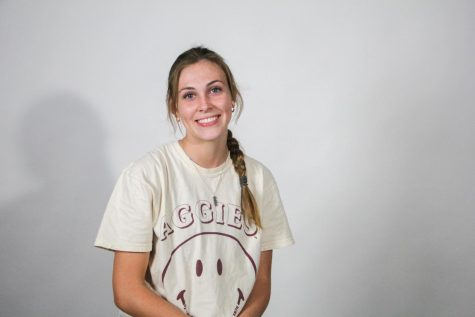 Mia Reaugh, Staff Writer
Going into her second year on TRL staff, sophomore Mia Reaugh is yearning to kick off the start of a new school year. When Reaugh isn't writing a sports...