Softball loses to Denison in extra innings
On Friday, the varsity softball team suffered their second district loss against Denison in a game that went into the tenth inning. The final score was 6-1. 
"I feel like our team tried to battle through and compete to win against Denison," freshman second baseman Taylor Bradshaw said. "Jade Owens pitched an amazing game because she battled every batter she faced and had many good hits."
The Leopards scored the first run of the game in the bottom of the fourth inning. Denison didn't tie it back up until the top of the seventh inning. 
"Even though we lost, we all have each other's back," junior second baseman Monica Bonilla said. "If we have a bad day there is always someone there to cheer you up. We always keep fighting, and we always try to find a way to win."
Junior pitcher Jade Owens pitched all ten innings. In the innings, she allowed ten hits and six runs. 
"The game last Friday was personally one of my best games that I've thrown this season," Owens said. "But I think that Kamryn [Messick] also did a great job in that game."
The girls went into extra innings and in the tenth inning, Denison scored five runs. The team was unable to tie the game back up, sealing the deal for the Yellow Jackets.
"Denison kept getting runners on third while we were winning, and our team had to keep the batter from scoring," Bradshaw said. "So we put a lot of trust into our pitcher to help us get outs for her."
On the offensive side for the team juniors Owens, Hannah Harvey, and Elliott Pomeroy each had a hit along with sophomore Messick.
"On offense, we came up short a little bit," Owens said. "We didn't adjust to the pitcher like we should have quick enough. The main improvement is to make adjustments to the pitcher earlier in the game."
The team's record is now 4-2 in district, and they will take on Rock Hill tonight. 
"Our number one goal is to get to state," Bradshaw said. "I want to help the team in any way I can so that we become state champions."
After the Rock Hill game, the Leopards will have seven remaining games on their schedule and will lean on their chemistry to finish strong.
"The team's chemistry is great," Owens said. "We have lots of energy and support each other very well on and off the field, as well as hold each other accountable for the sake of the team's success."
Leave a Comment
About the Contributor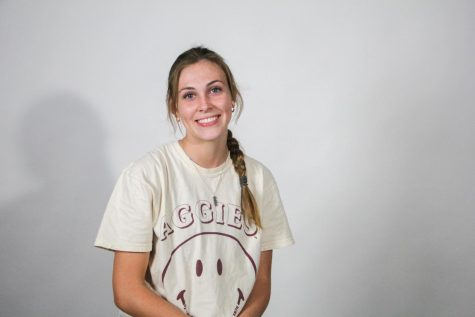 Mia Reaugh, Staff Writer
Going into her second year on TRL staff, sophomore Mia Reaugh is yearning to kick off the start of a new school year. When Reaugh isn't writing a sports...