Boys lacrosse proceeds into season
Over the past month, the boys lacrosse team has progressed well into their season. The team's current record stands at 4-2. This past week, the team competed against highly-ranked St. Mark's along with Prosper on Thursday.
"St. Mark's has a really good team this year," head coach Demetrius Parker said. "It's always nice to play a solid A-division opponent. Prosper is also a solid team and that game went really well."
On Tuesday, the team played St. Mark's in an out-of-division game. St. Mark's is a private school in Dallas with a well-known lacrosse program and is ranked fourth in the state. Previously, the Lions played against a nationally known sports powerhouse in IMG Academy, only losing by one point.
 "St. Mark's is one of the best teams in the state," senior midfielder Luca Ray said. "We played decently but not as well as I feel like we could have played. Freshman Owen Magee had a really good game, scoring three goals and having an assist."
At halftime, the boys were behind 10-2. The boys had a slight comeback in the second half scoring five goals. Parker stated that going into the second half, the boys settled in and recognized their mistakes. The team ended up suffering a 15-7 loss. 
"The game wasn't what we hoped for but it made us a better team," senior midfielder Alec Viel said. "We realized what we needed to work on for district games. We have been working on communication and working better offensively and it has correlated to our game."
In the game against Prosper, senior defender Kendall Carll said the team focused on resetting and getting their communication right on the defensive side.
"From out the gate, we started hot," Carll said. "The first quarter ended 4-0. There were a couple of missed opportunities and defensive breakdowns in the rest of the game, but overall a really solid 16-4 win."
So far this season, the boys have only lost one district game, making them 4-1. The team is overcoming the loss of senior Ohio State commit, Dylan Magee to an injury. 
"We have dealt with injuries all year," Viel said. "We've lost some key players, which has hurt us, but we have learned to find different ways to win. So that's all that matters."
As the team moves forward into the season, many players along with coach Parker have big goals for the season: remaining healthy, having fun and getting deep into the playoffs.
 "Every year, besides 2020, we have lost in the state quarterfinals, which is the second game of Super Regionals," Carll said. "So it would be great to finally make it past that round."
Leave a Comment
About the Writer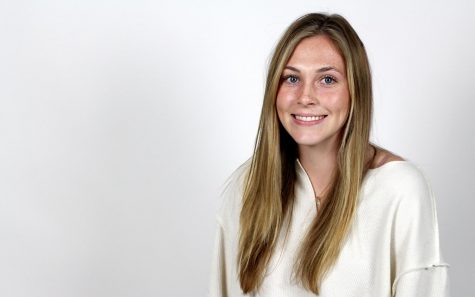 Mia Reaugh, Staff Writer
2021 is freshman Mia Reaugh's very first year in high school and TRL, and she is ready to tackle both. Reaugh loves everything about reading and writing,...