Softball goes undefeated in first tournament of the year
The softball team played in their first tournament of the season this past weekend on Friday and Saturday, winning 4-0. With the tournament and a few games under their belt, the team currently stands at a 5-1 record.
"We are striving to get back to where we got last year, which was the regional semi-final championship, one game away from making it to state," junior infielder Hannah Harvey said. "This has been our motivation ever since that loss last season. Our main goal is to win state, but we are also keeping our focus on taking it one district game at a time and staying level-headed."
The team started the tournament with a 3-1 victory against Timber Creek. Junior Elliott Pomery had two hits and three RBIs in two at-bats, with Skylar Rucker leading the way on the mound.
"Elliott Pomeroy played very well against Timber Creek," junior catcher Sydney Bardwell said. "She tied the game up with a double and made amazing catches in the outfield."
Following Timber Creek, the leopards shut out Fossil Ridge in a 17-0 win. The team then went up against the Haltom Buffalos, with another win of 15-0, while scoring six runs in the first inning. Sophomore Alexis Hayes led the team with four RBIs.
"The team played well this past weekend," head coach DJ Lopez said. "We had great effort and played fast. We went 5-0 on the week overall, and the girls swung the bats well. We can always get better in all phases of the game as some of our young girls are learning the speed of the varsity game and understanding the importance of details within an entire game."
To conclude the tournament, the team defeated Grapevine 8-3. Bardwell came away with three hits and four RBIs, and freshman Taylor Bradshaw had two hits along with two RBIs.
"I think we can continue to work on attacking early and being more vocal on the field," Bardwell said. "My personal goal for this season is to be the best teammate I can be and also be a huge leader this season."
Prosper defeated the Leopards on Tuesday, and the team was scheduled for the Dripping Springs tournament this coming weekend; however, it was canceled due to weather. The team's next match up will take place on March 5, at another tournament in Southlake.
"We are always ready for the next challenge, and that's the mindset we are trying to instill in our girls and the program," Lopez said. "I have looked forward to this season as soon as our last game ended last year, and I'm excited to roll with these girls and their families for another great year."
Leave a Comment
About the Writer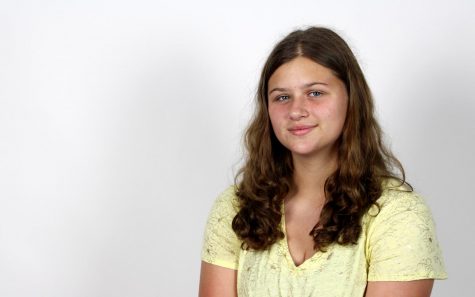 Anna Frost, Staff Writer
Anna Frost is starting her first year of TRL as a freshman, but don't worry, she's pretty fresh, man. Frost is often found on the basketball court or...