The‌ ‌voices‌ ‌behind‌ ‌lovejoy‌ ‌football‌ ‌
"And that's another leopard touchdown!" The familiar voices echo through the live stream, delivering a play-by-play of another night in leopard stadium. Listeners tune in for the football, but stay for announcers Lance Ragland and his fellow companion Willie Drew aka "Willie Fresh"
"Broadcasting is an avenue for me to do something I'm passionate about," Lance Ragland said. "At this point, it's not a career anymore. It's something that I look forward to. I'm happy in the career that I've got and my family and everything that I'm growing here in Dallas, but broadcasting gives me a way to do something I love doing while giving back to the community and with that, it's been just so rewarding."
Ragland and Drew were brought together in the booth when former Lovejoy commentator, Ryan Cassell took a Mesquite ISD job.
"A Lovejoy booster who remembered me gave me a call and asked me if I was interested in doing play by play for Lovejoy football," Willie Drew said. "And I said, well you know, I don't have a lot of experience doing play by play, and he told me that hopefully I could pick it up on the fly, because I had been good in the past. Then a couple weeks later, Prosper announced they were moving forward with student-led broadcasting, and Lance was available to do play by play, and they asked me if I was interested in working with him. I was like, oh hell yeah, definitley."
Both guys have unique nicknames for some of the players. For example "Phil Dozer" for senior Philip Joest is a common nickname they use that they get from family members and extensive research.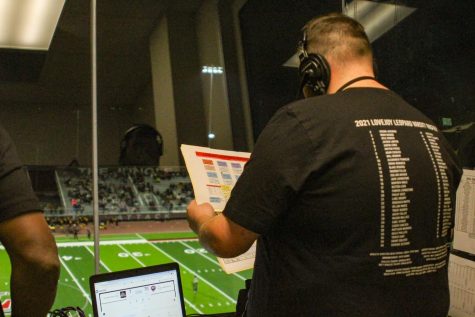 "Well, one it's research," Ragland said. "I mean, we follow most of the guys on Twitter, and constantly see what's going on in their lives from a football aspect and then just talk with them on the field 30-40 min before the game. We also get a lot from the families. When the name "Phil Dozer" came up, Philip's granddad Nick had a shirt made that says Phil Dozers Grandpa on it, which was such a cool experience to see him come to a game wearing that shirt because it's a nickname that I coined during a broadcast."
Ragland and Drew have day jobs, too. Drew has multiple different kinds of jobs under his belt.  
"I used to be a musician and studio engineer," Drew said. When I was a teenager, I had my own record label, a local rap label, and I was one of the DFW rap pioneers. People knew me as "Willie Fresh." I worked for Microsoft out of college where I did IT (Information Technology), and also was a manager for Airborne Sprint in Little Rock, Arkansas. When my son was in high school, I made highlight videos for his football games which got me connected with Sports Gram, and I've been broadcasting ever since."
Ragland jumped right into the broadcast field as soon as he finished college.
"I interned as a media relations assistant with the Frisco Roughriders in college during their 2015 season," Ragland said. "I learned the ins and outs of baseball broadcasting, while also helping out with setting up interviews, and dealing with local media for press conferences. After that season, I went and worked for the Quad Cities river bandits, a single team in Davenport, Iowa, who at the time were affiliated with the Houston Astros, where I called the home games and select road games with Jake Levy. After that, I started working for the SportsGram Network, for what will be my 10th season calling football, baseball, volleyball, and basketball as well."
Both guys have great opinions on head coach, Chris Ross; however, Drew has a personal experience with his nephew.
I've had the pleasure of watching coach Ross even before he got to Lovejoy because my nephew played for him at Red Oak High School," Drew said. "I watched what he did with that group, and he turned them into a pretty well-oiled machine. They ended up going undefeated in the regular season, and they lost in the first round of playoffs. Overall, he's a tremendous and very talented coach and gets the very best out of his teams."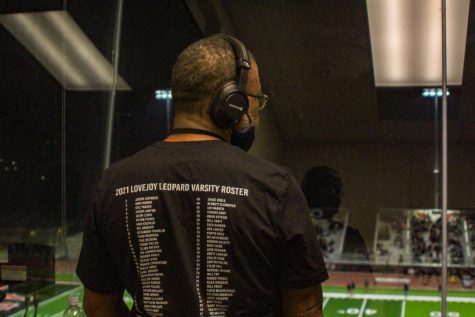 As the team grinds through the playoff season, Drew and Ragland have a lot of confidence in their chances of success.
"It's a stout region, and I would venture to say whoever comes out of region two is going to win the state championship or be heavily favored to win the state championship this year," Ragland said. "I don't think there's a doubt in my mind that Lovejoy can be that team that wins region two, and hopefully, in December is playing at AT&T Stadium."
Willie Drew views broadcasting as something that's not a job at all, he describes it like watching football from his couch at home.
"I would tell people that broadcasting is so much fun," Drew said. "I would do it for free. You know, but to do it as a career, it's almost like you're not working at all. Also knowing that it's something that interests me, I know it may interest someone at home."
Ragland's biggest advice is to experience all of the different feelings, so one can know exactly what they want to pursue.
"I think the biggest thing is to get as much experience as you can and start early," Ragland said. "That's one mistake I made when I was in college and even in high school was, you want to try all different aspects of it because maybe you realize you want to be a play by play guy, or maybe you realize you want to be a newspaper writer, a news journalist for TV, but you want to experience all those different things and get valuable experience doing all of those so that you can go into those fields."
Leave a Comment
About the Contributors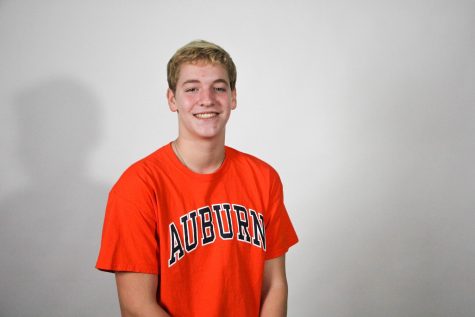 Will Doig, Section Editor
Entering his farewell year, senior Will Doig is excited about becoming a sports editor. Outside of the newsroom, you can find Doig watching any latest...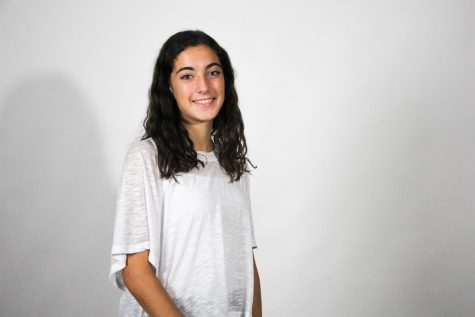 Caroline Dolberry, Photo Editor
Junior Caroline Dolberry is excited for her second year on TRL and first year as Photo Editor. Dolberry enjoys running on the cross country team and high...