Featured Athlete: Rohan Sharma
Rohan Sharma is a varsity cross country runner and has been running since his freshman year. Last week he placed fourth at the district meet.
Pregame:
Favorite pre-race meal: chicken and rice
Athlete you look up to: Eliud Kipchoge
Favorite TV show: "The Walking Dead"
Postgame:
TRL: When did you start running and why? 
RS:  I started running freshman year. Before that I used to swim, but I was really bad at it. So I decided to start running and have loved doing it ever since. I started really taking it seriously junior year when I made varsity, so it started to matter how I ran. 
TRL: What is your favorite part of cross country and why?
RS: [My favorite part of cross country is] probably my friends and our conversations. We make connections and strengthen our relationships with each other when we run.
TRL: How did you perform at the district meet? 
RS: I got fourth individually, and was my PR on the course. Usually, I visualize the course beforehand and create a game plan. 
TRL: How did you feel/what was your reaction when you got fourth at your meet?
RS: I was happy that I [set my personal record], but the fact that I got fourth was a little disappointing. I really wanted to push myself and get in the top two. 
TRL: What are your goals for the rest of the season?
RS: I really hope that the team gets third at state and individually I want to run a 15:30 in the 5K.
TRL: What coach has been the most influential to you and why?
RS: Coach Greg [has been most influential to me] because he always motivated me during workouts. He isn't [at Lovejoy] anymore but I always remember him before races or practices. 
TRL: Do you want to continue running in college and where?
RS: Yeah, of course. I have had this thing where I run at least a mile a day and I started freshman year. The record is 52 years, so I'm going to try to keep it up while I'm alive. I also applied to Rice, so I hope I can run there.
TRL: How has cross country impacted your life?
RS: I think cross country has made me a better person and stronger mentally.
Leave a Comment
About the Writer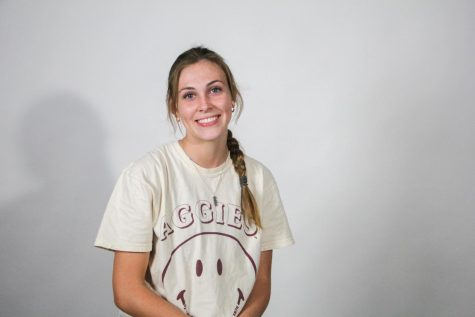 Mia Reaugh, Staff Writer
Going into her second year on TRL staff, sophomore Mia Reaugh is yearning to kick off the start of a new school year. When Reaugh isn't writing a sports...