Featured Athlete: Cambry Patrick
Junior Cambry Patrick recently committed to University of Texas to play soccer. She has been playing soccer for a decade and recently joined the track team. 
At A Glance: 
Soccer experience: Began playing in kindergarten
Favorite soccer player: Mallory Swanson and Crystal Dunn  
Pre game meal: Sandwich with fruit 
Favorite singer: Luke Combs 
Looking Deeper: 
The Red Ledger: What is your favorite part about playing soccer? 
Cambry Patrick: My favorite part about playing soccer is being gifted a second family. I'm surrounded by my 15 best friends every day, who are all amazing, talented players. I show up to practices and games excited to learn, grow and compete as well as create new memories with my teammates. No matter how my day goes, I can always count on my team to make it better. 
TRL: How has soccer impacted your life? 
CP: Soccer has impacted my life tremendously. I've been playing the sport for 11 years now and couldn't picture my life without it. I've not only developed as a player, but I've gained an immense amount of knowledge and experience from the game that I'm able to transfer into my daily life, like leadership, teamwork, perseverance and dedication. 
TRL: What are some challenges you have faced in your career? 
CP: Last year I was training in preparation for the U17 Women's World Cup, and unfortunately at one of the camps, I tore my ACL. As a young female soccer player, this is an injury that is quite common, yet you pray that it won't happen to you. The timing was not ideal, as it felt like I was at the peak of my career; however, I knew and trusted that God had a plan. In the end, I learned so much about myself and grew both mentally and physically tougher. It was an extremely tough injury, but I conquered it and wouldn't trade it for the world. 
TRL: What made you choose the University of Texas? 
CP: The minute I stepped foot on the Texas campus I knew that's where I wanted my future home to be. The team atmosphere and culture was exactly what I was seeking. The coaches and players were always having a great time, but the minute they stepped on the field, they were focused and ready to compete. Also, the facilities are unbeatable and the education is excellent. Finally, being born and raised in Texas, I've imagined the pride I would feel playing for my home state, and I am beyond excited! 
TRL: What was the process of committing to the University of Texas? 
CP: The recruiting process was definitely not what I imagined. I experienced highs and lows, and it was truly a roller coaster of a journey. Communicating with different colleges and universities, as well as going on visits, allowed me to narrow down exactly what I was looking for academically and athletically. In the end, I compared the pros and cons of the schools and Texas was the winner. 
TRL: How has this decision affected your future? 
CP: This decision has affected my future because I have something that motivates me every day to keep working hard and strive for excellence. I don't want to be the player that is content after committing by "laying off the gas." I want to push myself even further than before so that I can be the best player I can be going into my freshman year. Also, thinking about spending everyday in Austin to play the game I love brings a smile to my face! I can't wait for the next four! 
TRL: What goals do you have for yourself in the future? 
CP: The goals I have for the future are to contribute and make an impact on the team as much as possible within my four years. Beyond college, my dream is to play professional soccer and eventually be invited back to National Team camps. 
TRL: How do you balance soccer with your other responsibilities?  
CP: Over the years, I've been able to find a healthy balance and manage my time between soccer, school and my social life. I go straight from school to practice. Therefore, I try my best to not procrastinate by getting all of my homework done in school. Whenever I have free time, I typically spend it with my best friends or family. 
TRL: What is it like being a multi-sport athlete? 
CP: I'm very fortunate that Coach Littlefield welcomed me into the track program this year. She's an amazing coach and person, and I'm so thankful to be taught by her. I've enjoyed being part of the track team, and I've created many new friendships. Also, track and soccer go hand and hand. My endurance from soccer helps me sustain a steady pace in track, and track helps me get faster for soccer. 
Leave a Comment
About the Contributor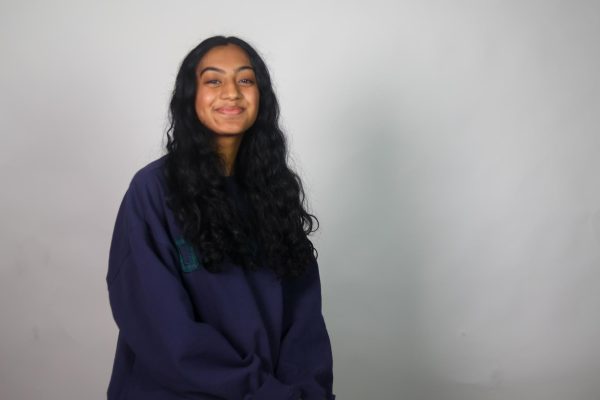 Dhriti Pai, Section Editor
Dhriti Pai is a junior heading into her second year on TRL. She is super excited for her first year as News Editor. In school, she enjoys being a part...