Featured Athlete: Chief Collins
Senior Chief Collins was selected by the National Football Foundation Gridiron Club of Dallas as a scholar athlete, and he made the all-state football team for this season.He also runs for varsity track.
Pre-Game:
Favorite Color: Blue
Favorite Fast Food: Whataburger
Favorite Pro Football Team: Dallas Cowboys
Favorite College Team: Texas Tech
Post-Game:
The Red Ledger: When did you first start playing football? Why?
Chief Collins: When I was three, my brother, who was five, just started playing football. My dad thought it was a good idea for me to play on his team despite being two years younger than everyone else. Ever since then, I have loved playing football.
TRL: What was your reaction when you got the all-state selection, and the scholar athlete award from the Gridiron Club?
CC: It was really cool getting to see my name on it and being selected for that award. I was pretty excited.
TRL: What is your favorite part about football? Why?
CC: I love the part of being able to be a part of a team. Being able to go through hard times and fight with your team is something I love. I have made some of my best friendships and relationships because of being part of the team.
TRL: Are you planning on playing football or running track in college? If so, where?
CC: I plan on playing football at Texas Tech University.
TRL: Who has been your role model throughout your life?
CC: My dad has been my role model. He has pushed me hard to become who I am, but I try to be a reflection of who he is by the way he speaks and acts towards others.
TRL: What is your favorite memory from your high school football career?
CC: Beating Mansfield Timberview on Christmas Eve was my favorite memory.
TRL: What advice would you give to someone who wants to play high school or collegiate football in the future?
CC: Don't get down on yourself. Confidence is gained from hard work. Just keep grinding, and don't wish the time away.
Leave a Comment
About the Writer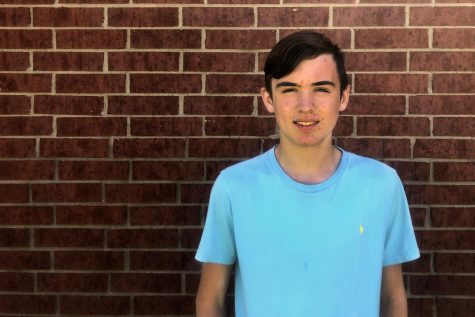 Christian Giordano, Staff Writer, LNN Reporter
Freshman Christian Giordano started journalism in middle school before continuing in high school with The Red Ledger and Lovejoy News Network. Christian...