Featured Athlete: Tate Barr
Junior Tate Barr broke his personal record for the mile run at the Texas Distance Festival with a time of 4 minutes and 23 seconds.
Pre-Game:
Event(s): 3200 meters (2 mile), 1600 meters (mile)
Years of Experience: 4 years 
Favorite pre-race meal: Spaghetti 
Post-Game:
The Red Ledger: When did you first start running competitively? Why?
Tate Barr: I started really running seriously freshman year. I had stopped playing other sports because I figured I would excel the most in running, also because I had seen the success that can be reached through hard and smart work.
TRL: How do you prepare to get better times every time you compete?
TB: After every race, I look back to see where I can improve, and if I could have gone faster, so when I race next, I try to put the plan into action. 
TRL: What was your reaction when you beat your personal record mile time?
TB: I knew I was going to run faster because training was going perfectly. I knew at some point I would have a big personal record. 
TRL: What is your favorite part about track?
TB: My favorite part is definitely the team. It makes training much easier, and the team culture allows everyone to help each other. 
TRL: What are your future goals in track?
TB: Right now, I am just focused on getting as fast as I can while staying healthy. I know if i can do this, I will be able to continue running competitively in college.
TRL: Who is your role model? 
TB: I like to think that I don't run to be like someone else but to show the strength and love of God. 
TRL: How has track impacted your life?
TB: It has given me a backbone for my life, and it's a mindset I can use outside of practice whether that's in the classroom or something I'm trying to accomplish in my free time.
Leave a Comment
About the Contributor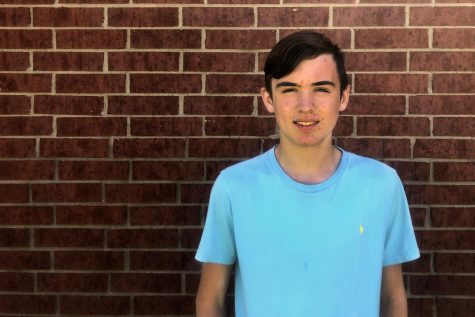 Christian Giordano, Staff Writer, LNN Reporter
Freshman Christian Giordano started journalism in middle school before continuing in high school with The Red Ledger and Lovejoy News Network. Christian...