Boys, girls soccer look to claim district title
The boys and girls soccer teams are in the last month of this year's season. The girls have a record of 12-4-2 overall. The boys are currently sitting at an 11-6 record.
"The team has played fantastic so far this season," girls head coach Ian Keeble said. "We have a group of seniors that have led the way and done an excellent job bringing in the younger players. Our team spirit has been better this year than the previous two years."
Both teams are currently second in the district.
"We expect to be challenged for the district championship every year," boys head coach Alex Duran said. "This group has the desire to not only win the district championship, but to continue in the playoffs and make a lot of noise. With the experience we have, we will continue to take it one game at a time especially with all of the makeup games recently. This has helped us keep our focus and in turn, will help us later on down the line."
Despite the tie game against Wylie East on Feb. 26, the girls are currently on a seven game winning streak.
"We had some very good freshmen coming in this year who have helped our team, but I think this year we have just been clicking well throughout the entire team," senior defensive midfielder Katie Welch said. "Everybody wants to play and wants to be there for the rest of the team, which is also extremely important. Coach Keeble has also done an excellent job coaching us and having practices planned out directed for our weaknesses."
In just eight games, the boys have managed to only go home with one loss.
"The team is currently in the hunt for another district championship," Duran said. "Every year it is our job as a coaching staff to find the chemistry needed to be successful. This at times can be a challenging process, but one that must be done. We knew with the talent we have this year and with consistency, we would be where we are now."
On Monday, the boys defeated Princeton 2-0 at home. On Wednesday, the team also came out with a 3-2 win against Sherman. They will continue into the next game at home against McKinney North on Friday.
"We have been playing like we have been expected to," sophomore midfielder Caden Carlock said. "We win the games we are supposed to win and against the teams that are good and playoff contenders, we get the job done. We have to work around a few missing people due to having club games and people being out. [However] everyone still does their job on the team and that has kept us as a threat in the district."
The girls also came out with a win on Monday with a 7-1 win against Princeton, and yesterday with a shutout 5-0 win against Sherman at home. They will play today, as they look to extend the winning streak at Mckinney North.
"I think our biggest strength is how we play together as a team," Welch said. "It doesn't matter who is in the game or out, everyone brings the same energy and that drive to want to win. I also think our team doesn't go into a game over confident, which also helps with our focus for the games."
As the season progresses, the girls are in the hunt for a district championship, and a playoff berth.
 "For the rest of the season, we are taking it game by game," Keeble said. "I've been telling the girls the next three points are the most important three points. Making it to state hasn't even been brought up with the group. We put our focus on things we can control. 
The boys are second in district and are working toward the playoffs come March.
 "We have built a standard and believe each could be the year," Duran said. "This group would love to be the first one and brag to previous teams that have been successful about accomplishing a playoff berth. It will continue to take some work and as with any postseason a little bit of luck."
Leave a Comment
About the Writer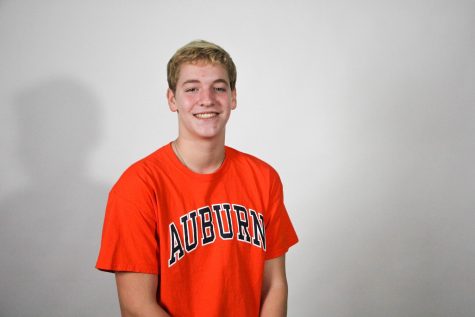 Will Doig, Section Editor
Entering his farewell year, senior Will Doig is excited about becoming a sports editor. Outside of the newsroom, you can find Doig watching any latest...