Boys basketball defeated in second round
With 25 seconds left in the game, senior guard Mitchell Weaver made an and one basket to tie the game. The team ultimately lost the game against South Oak Cliff (SOC) with a 5-3 district record in the second half of the game by a score of 46 to 44.
"SOC is one of the winningest programs in state history and thrives off turnovers and offensive outback's," head coach Kyle Herrema said.
The team executed the game plan "perfectly," according to Herrema, but the team fell short of the win.
"I would say the game went pretty well," senior guard Mitchell Weaver said. "We were winning almost the entire game, but we couldn't clutch it out in the end."
The team spent the week prior to the game studying lots of film to prepare for this game.
"Aside from the film, we also practiced the pressure they would give us throughout the week," sophomore center Karson Templin said.
Despite the loss, the team was happy with their performance and treated each other as if they were family, according to Herrema.
"The best moment was seeing them come together as a team after the game," Herrema said. "They truly are a family. Absolutely one of the best teams I've coached. These are great kids on and off the floor."
Leave a Comment
About the Writer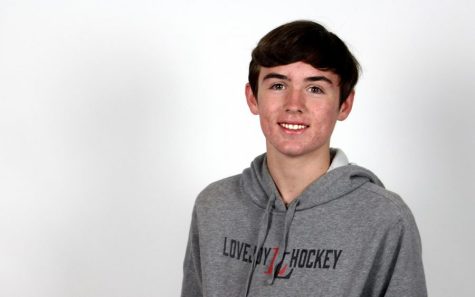 Christian Giordano, LJP Staff, LIVE! Crew (Technical Director)
Sophomore Christian Giordano returns for his second year as the Technical Director for LJP LIVE! crew as well as the Producer/Writer for Leopard Re-Cap....