Boys, girls soccer win against McKinney North
The boys and girls soccer teams defeated opponent McKinney North in their games on Friday. Their games against Denison were rescheduled to be played tonight because of weather conditions.
"We played awesome against McKinney North," freshman Taylor Person said. "We showed up for a fight and to win, and that's how we came out of the game."
This win for the teams contributed to a 4-1 district record and placed the girls at second in the district and placed the boys at third in the district. 
"The girls are really starting to settle and get used to playing with each other," head coach Ian Keeble said. "The non verbal communication on the field has improved, so we are playing faster."
The girls varsity team consists of new players and freshmen, and they have been working this season to adjust to the new team dynamic. 
"At first, we were all super timid with the new players and trying to be able to play well together, but now we're able to connect and read each other on the field,which is really helping us be able to put goals in the net," Person said.
The boys team has also been working on improving their team dynamic this season, and the game on Friday provided an opportunity to practice teamwork.
"The team played really well, and we never stopped playing till the end," junior Michael Beaney said. "During the game, we were able to execute well by communicating to each other and working for each other on the field."
Last season, the girls shared a district championship title with Wylie East and McKinney North. The team prepared all season for their games against these opponents, and beating Mckinney North was one of their main goals for this season.
"The girls program has actually never beat McKinney North, but we never stopped believing in what we were capable of doing," Keeble said. "Friday's game was our first time ever beating them."
The teams will be playing Denison tonight, and they will finish off their first round of districts against Rock Hill on Friday. 
"Knowing that we can beat McKinney North, we know we can stand up to anyone we face in the future," Keeble said. "'The next game up is always the most important game' is what I have been telling the team."
Leave a Comment
About the Writer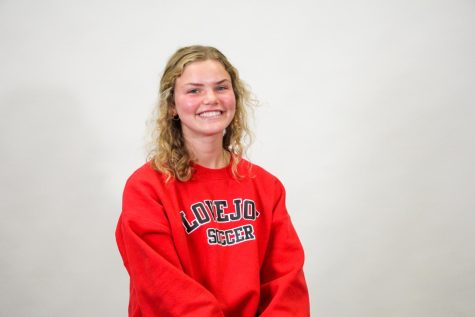 Margo Friloux, Section Editor
Entering her final year on staff, Margo is excited to work with her Co-Sports Editor and Leopard Life alum, Will Doig. This year is bittersweet to Friloux....