Boys, girls soccer win consecutive games
The girls and boys soccer teams swept their competition in last Friday's game against Princeton and last Tuesday's game against Sherman. The boys won 4-0 against Princeton and 1-0 against Sherman, and the girls won 2-0 against Princeton and 4-0 against Sherman. 
"On Friday, I was expecting a tough game against a good team and that is what we got," girls head coach Ian Keeble said. "The girls played well against a good team that made it difficult for us and challenged us in different ways."
  These past wins against Princeton and Sherman contributed to the girls record of 3-1, and the boys record of 3-1. 
 "I was expecting Tuesday's game to be an opportunity where we could go out and play good attacking soccer," Keeble said. "The girls did an excellent job executing that, and overall, I thought we played some of the best soccer we have played all year."
The team continued their preparation for these games by including practices everyday, building team cohesiveness and reviewing how they played in their previous game.
"Currently, as a team, we are working on staying calm and holding possession of the ball," sophomore Hannah Dollinger said. "Also, another important thing we have been working on as a team has been set plays like corner kicks."
Another focus of both teams is staying healthy throughout their season. If the team were to be quarantined, they would miss practice and at least four games. 
"I think everyone is fighting the same battles when it comes to being careful that nobody has COVID-19 and attempting to keep everyone in prime condition," senior Gavin Moore said. "As players, we need to make sure we take care of our bodies because we have had a lot of injuries so far, and we have a very promising group that will go far as long as we stay healthy."
Both teams' next game will be Friday night against McKinney North, whom the girls team shared a district championship with last year.  
"McKinney North is a top team, and this program has never beat them," Keeble said. "One of our goals this season was to change that."
View Comments(1)
About the Writer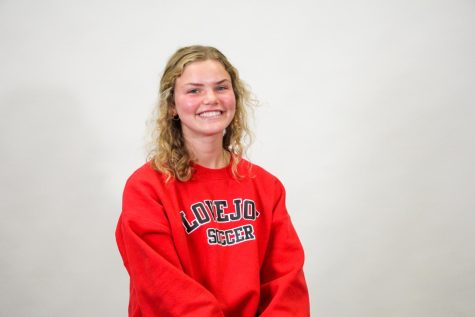 Margo Friloux, Section Editor
Entering her final year on staff, Margo is excited to work with her Co-Sports Editor and Leopard Life alum, Will Doig. This year is bittersweet to Friloux....