Girls basketball faces undefeated Wylie East
On Friday, the girls varsity basketball team lost to Wylie East by a score of 67-35.
"We got off to a rough start," senior guard Soli Stubbs said. "They started to score a lot on us, and I think we started to play a little messy."
The game went well although, according to Stubbs, even though the team couldn't come out with a win.
"I would say the game went pretty well," Stubbs said. "We have improved a lot, and we are working better as a team."
The girls also did a great job executing the game plan, according to assistant coach Melodie Morris.
"We really worked on our press break, so we were looking to execute in the middle," Morris said. "The girls did a great job after a rough couple starts, but they finally got it down."
Despite the loss, senior guard Maddie Clancy said she was proud of the way her team played, with being able to keep up with their opponent.
"I'm extremely proud of how my teammates fought during the game and never gave up," Clancy said. "Wylie East was an aggressive team, but I like how we found our footing during the first quarter. We kept our heads up throughout the game which helped us pull through."
The Leopards were able to bounce back in the fourth quarter, outscoring their opponents by four points.
"We have been working hard to compete with this team," Stubbs said. "We improved a lot from the last time we played them. However, we are constantly improving as a team."
Leave a Comment
About the Writer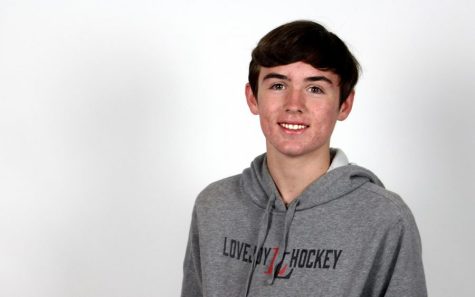 Christian Giordano, LJP Staff, LIVE! Crew (Technical Director)
Sophomore Christian Giordano returns for his second year as the Technical Director for LJP LIVE! crew as well as the Producer/Writer for Leopard Re-Cap....