Cross country competed at state level
The cross country team, despite breaking record times, was not able to make the podium at the state meet in Round Rock on Nov. 23. The boys team placed fifth. 
"I am not satisfied because we didn't place as well as we are capable of, but with that being said, we were down two of our best runners which hurt us a lot," head coach Carly Littlefield said.
Although none of the boys or girls placed in the top three, senior Trevor Malik placed 18. The highest placing runner for girls was freshman Kailey Littlefield, who placed eighth. 
"I wouldn't say any of the team is necessarily happy with how we placed, but we all ran our best," Malik said. "I couldn't ask for a better team."
The team worked on specific drills to help them improve their overall speed and endurance.
"To prepare, we kept on our normal routine with speed-oriented workouts mixed in, and made sure we were strong and rested enough to take on this race," senior varsity runner Cameron Kennedy said.
The team needed to advance through districts and regionals in order to compete at state. This year, the teams that advanced to regionals were limited to only the top two teams at the district meet, whereas in years past, the top three teams would advance. This applied to the regional meet as well. Both the girls and the boys team placed first at district and regionals.
"I felt pretty confident going into it, although there was some steep competition, I knew everyone was in a good position to do well," Kennedy said.
Leave a Comment
About the Writer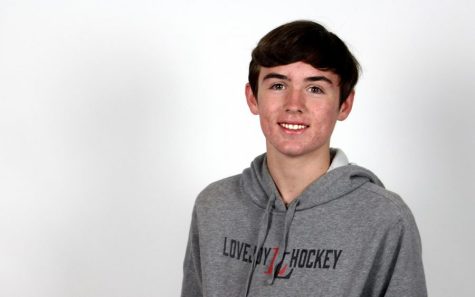 Christian Giordano, LJP Staff, LIVE! Crew (Technical Director)
Sophomore Christian Giordano returns for his second year as the Technical Director for LJP LIVE! crew as well as the Producer/Writer for Leopard Re-Cap....