Featured Athlete: Carson Holden
Senior Carson Holden has been on the boys basketball team since freshman year. Holden received his first offer from Harding University to play basketball next fall. 
Pre-Game:
Favorite pre-game song: "Love Sosa" by Chief Keef
Favorite fast food: Chick-Fil-A
Position: Shooting Guard
Pre-game ritual: Stretch, cut everyone out, and listen to music
Favorite professional team: Atlanta Braves
Post-Game:
The Red Ledger: When did you start playing basketball? Why?
Carson Holden: I started playing basketball in first grade. I started playing because I wanted to take after my dad, and I loved watching basketball on TV.
TRL: What is your favorite thing about the game?
CH: My favorite thing about basketball is how competitive it is, and the friendships I build off of it, whether they are from my school or across the state.
TRL: How did it feel when you received your first offer from Harding University?
CH: When I received my first offer from Harding it was a great feeling, and [I was] very grateful for those coaches to recruit me and offer me a full scholarship. It also motivated me to keep rolling in more.
TRL: What is your motivation going forward after receiving college interests?
CH: Many schools are interested in me right now, but it is hard for them to get out to Lovejoy  and see me because of all of the restrictions due to COVID-19. But, it is also motivating me to get better, so that when they do come, I'll put on a show for them.
TRL: How do you think the team will perform this season?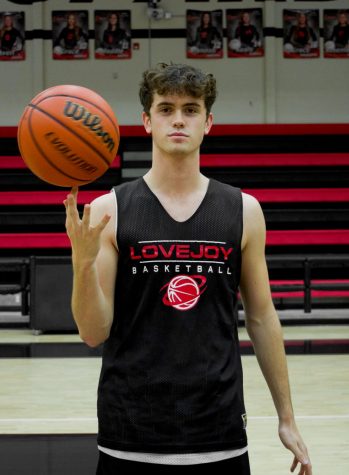 CH: This year, I believe will be our best year in my four years of playing. Throughout the preseason, we have shown that we are ready and I think we are in for a long run this year.
TRL: What is it like being a freshman on varsity to a now senior on varsity.
CH: From freshman year to senior year, it's been pretty different. Freshman year I was the 6'3", 145 pound, three point shooter who was timid to go near the big guys. [I am now] 6'6", almost 200 pounds, and play many different roles to overall help the team win.
TRL: What do you want to accomplish for your senior year?
CH: For my senior year, I want to accomplish going farther in the playoffs than we have my last three years, and also to beat the career points record.
TRL: If you didn't play basketball, what sport would you play? Why?
CH: I would play baseball because even though I like basketball so much, baseball is actually my favorite sport to watch.
TRL: What is the most important game you've played? Why?
CH: The most important game I have played is either any type of playoff game or the 2018 Peach Jam finals. We [also] ended up winning the EYBL in 2018 so that game was very intense and also one of my biggest accomplishments.
TRL: What are your future goals for the sport?
CH: My future goals for the sport are to play in college and if that goes well see where that will take me.
Leave a Comment
About the Contributors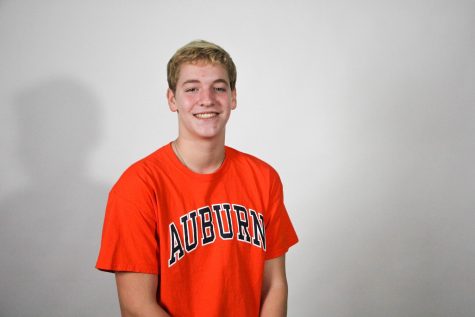 Will Doig, Section Editor
Entering his farewell year, senior Will Doig is excited about becoming a sports editor. Outside of the newsroom, you can find Doig watching any latest...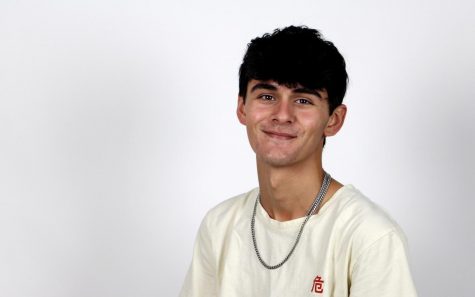 Andrew Hager, Photographer
Junior Andrew Hager enters his second year on The Red Ledger as a photographer. Hager enjoys spending time with his friends, photography and traveling....