Cross country sweeps regionals, look towards state
The boys and girls varsity cross country teams each took first place in the Region Two meet on Monday at the Jesse Owens Memorial Complex in Arlington. The teams will look to carry the momentum as both teams qualified for the state meet. The state meet will be held at Old Settlers Park in Round Rock on Nov. 23. 
"It was amazing," girls head coach Carly Littlefield said. "The girls were so excited. It was even more fun when the boys were also announced as the winners. It was a very big day for our program."
The high school was one of three girls teams to qualify for the state meet from Region Two, joining them are Frisco Wakeland and Highland Park.
 "This [win] gives us a lot of confidence because we just beat the number one team in the state by ten points and without our fourth runner," sophomore Amy Morefield said. "We also have confidence that we have more in us than we thought."
Morefield won first overall in the girls race with a time of 17:43.79, which averages out to a 5:42 minute mile. 
  "We were almost crying; some were crying," Morefield said. "This has never been done, and we are beyond happy at our performance and how well we got over our mental barriers. We are happy to get a sudden realization of how good we could be." 
According to Littlefield, the varsity teams are "a tough team to beat". However, Littlefield said that in order to be successful, the girls have to run closer together. The team had three girls in the top 10 and five out of their seven runners were in the top 20. 
"The way we raced at regionals is a huge confidence booster," Littlefield said. "We were too spread out in the race at Regionals, and if we want to step onto the podium at state, we will have to tighten up our third-seventh runners."
Between their seven runners, the girls team had an average time of 19:08:06 minutes, 32:36 seconds faster than the average of Highland Park High School, which came in second. For the boys team, senior Trevor Malik came in third overall with a time of 15:54:00, and junior Tate Barr came placed 11 overall with 16:47:19. Juniors Riley McGowan and Matthew Murray also finished in the top 20 runners.
"We are looking to improve our pack mentality as well as our overall physical and mental toughness and willingness to stand our ground during the race," McGowan said. "This will be very crucial for being successful at state."
Leave a Comment
About the Writer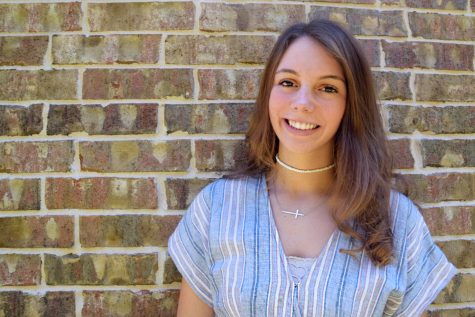 Katie Dolberry, Section Editor
Heading into her second year on staff, senior Katie Dolberry is excited to take on the role of sports editor and photographer. She would like to pursue...