Chess club offers classes online
Lovejoy Chess Club is a program that aims to help students sharpen their chess skills. This semester the club will be offering a virtual experience for those participating because of  COVID-19 restrictions. 
Registration is open for students in all grade levels, and is priced at $100 for 10classes coached by Chris Toolen, executive director at the North Texas Chess Academy.
"Our coaches provide a high quality learning environment, while building a culture of enthused chess players and teaching with the power of grit through the game of chess," as stated on the Lovejoy Chess Club website. 
The decision to continue the club virtually this year was made after it was ensured that the quality of the club would not be compromised.
"The amount of planning and discussion that went on has been constant and still going on," club coordinator Miles Knight said. "As we are in discussion almost daily of thoughts and best practices, our hope is that we can continue to provide a quality chess club."
With the club going fully virtual, the structure seen in years before will be changed. 
"Traditionally the chess club is hosted at each school, but now kids are going to be able to collaborate and play with each other from all the schools," Knight said. "This will help kids play other individuals with different playing techniques." 
The high school campus liaison, Lindsay Stone, started recruiting members early in the school year.
"Right now we have 38 potential members, which is huge for this club," Stone said. "I think the flexibility to meet online and to play chess virtually will help the shy students and can help ease the 'awkwardness' of joining a new club. Now they will get to know each other virtually and will help us translate to an in-person club in the future with a good member base."
The first session will be held tomorrow. Students still have the opportunity to register on the club's website.
"Our ultimate goal is to grow and reach students," Knight said. "We hope that this virtual experience brings out the best in our students and challenges them to grow." 
Leave a Comment
About the Writer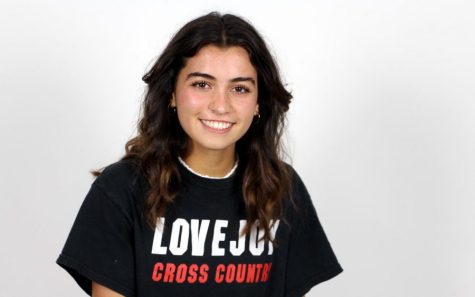 Layla Healey, Staff Writer
Freshman Dominique Iannarelli is excited for her first year on the LJP staff. Iannarelli is involved in cross country, track and theatre. She is obsessed...