Column: A bittersweet goodbye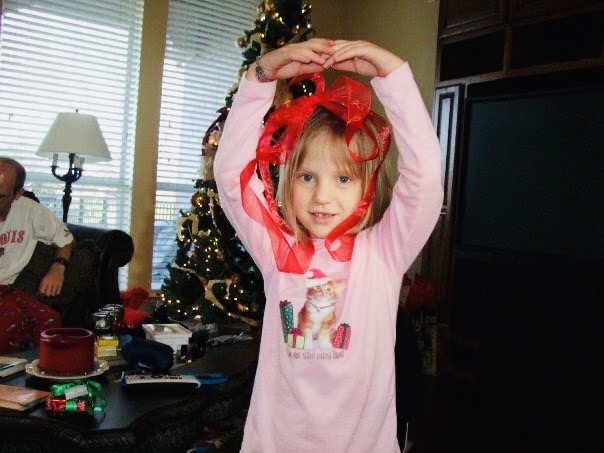 In 2010, Haiti was devastated by a 7.0 Mw earthquake, Lindsey Vonn became the first American woman to win gold in downhill skiing in the Vancouver olympics and my sister and I were sick with swine flu. 
In 2011, Osama Bin Laden was captured and killed, Prince William married Kate Middleton, "What Makes You Beautiful" by One Direction was released and I went to camp for the first time. 
In 2012, The Costa Concordia sank off the Italian coast, London hosted the summer olympics, Dallas experienced the west nile virus outbreak, PSY's "Gangnam Style" trended worldwide and my grandma taught me to sew. 
In 2013, Nelson Mandela passed away, terrorists attacked Boston during the Boston Marathon, killing 3 and injuring 264, Beyonce performed at the Superbowl and my oldest sister graduated from high school. 
In 2014, Malaysia Airlines flight 270 disappeared, Jimmy Fallon took over the Tonight Show with Jay Leno's retirement, West Africa began to experience the ebola outbreak and I quit gymnastics. 
In 2015, the UN drafted the Paris `Climate Agreement, ISIL attacked Paris and I ran in my very first track meet. 
In 2016, Donald Trump won the presidency, the Zika virus ran rampant in South America, the UK voted on whether to exit the European Union and I started high school. 
In 2017, the women's March on Washington became one of the largest single-day demonstrations in U.S history, the Patriots came back to beat the Atlanta Falcons 34-28 in Superbowl LI, my other sister graduated high school and I had my first breakup. 
In 2018, the immigration crisis with Trump's zero tolerance policy gained attention, North and South Korea united at the winter Olympics in Pyeongchang, California experienced their most destructive wildfire season yet and my parents got divorced.
In 2019, Notre Dame burned in Paris, the U.S women's soccer team won the world cup, the Mueller report was released and I got accepted into college.  
---
2019 will be over in 14 days. Jan 1 brings not only a new year, but a new decade. A decade where we, the class of 2020, go to college, where we start our careers and families–where we become "the adults." With graduation right around the corner coinciding with the end of the decade, our childhood era is reaching its epilogue.
"
Looking back on it now, maybe what sets this decade apart is that it is ours. It is the one we grew up in, cried in, learned in and found ourselves and our people in, and it is going to be one bittersweet goodbye. "
— Madeline Sanders
The events I listed above were not always the most globally important events of each year within the past decade, not even by a long shot. But, they are what sticks out to me the most from each–what left a lasting impact and impression on me. From seeing the Deepwater Horizon Oil Spill in the Gulf of Mexico and countless shootings to learning how to drive and becoming an adult who will vote in the upcoming presidential election, we were molded by the events of  the last decade.
The 2010s shaped us, Generation Z, into the leaders of tomorrow. While politicians sit pointing fingers arguing over climate change and global warming, we are speaking out–there is hope for a healthier planet because of us. There is increased action toward safer gun laws because of young activists tired of being scared to go to school. We are not compliant with mediocracy. 
The 2010s also shaped us into a connected generation. Through social medias like Vine, Twitter, Instagram and so much more, the lines of distance are blurred as we are able to connect to each other and bond over things as superficial as TikTok dances or deeper subjects like anxiety and depression, letting others know that they are nowhere near alone in their fight with mental illness. 
Everyone always talks about how certain eras are better than others. Growing up, I always heard people my parents' age, Generation X,  talk about how fun it was growing up in the 70's and 80's as they rode bikes everywhere, listened to the "legends" of classic rock and strutted mullets and perms. I've heard countless stories from my grandmother and other baby boomers on their midnight drags around town in their convertible thunderbirds after spending the evening at the drive in burger joint. On Twitter I've read endless tweets from millennials on "things only 90s babies know," boasting on their childhood as the best era yet. 
Maybe it's because I'm biased, or maybe it's because I'm writing this while listening to nostalgic music and reflecting on the highlights of the last 10 years of my time on this funny little planet, but there has been and always will be something special about the 2010s. Maybe the 70s were decent, and the 90s were probably great, too, but for me, nothing can compare to the era of the Parks and Recreation, screentime, Baby Shark and instant gratification.
Looking back on it now, maybe what sets this decade apart is that it is ours. It is the one we grew up in, cried in, learned in and found ourselves and our people in, and it is going to be one bittersweet goodbye. 
But we cannot live in the past; the future is knocking right at our door. This new year brings in our new era–one hopefully of peace, growth and more music by Harry Styles and Frank Ocean. But, who's to say, the roaring 20s are ready to go. 
About the Writer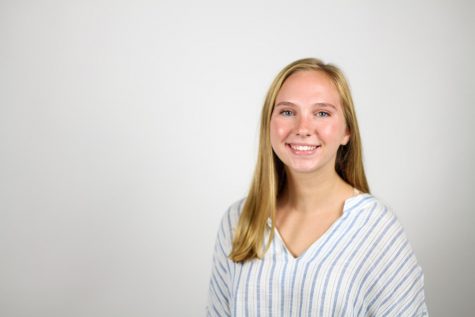 Madeline Sanders, Editor-In-Chief
On her fourth and final year as a member of The Red Ledger, senior Madeline Sanders is thrilled to have her second go-around as Editor-In-Chief with the...