Interact club develops leaders in service
"Works for justice in the community," "fair and respectful to others" and "well-rounded" are the three aspects of the graduate profile required for students that the Interact Club aligns with. This organization provides students with the chance to serve others in their school and nearby areas. 
 "The purpose of the Interact club is to help develop future leaders and have service towards others in your community and give back," senior and co-leader Sera Muyco said.
The Rotary Club sponsors Interact, which allows students to work with its members. They can provide guidance to students on their future plans, leadership growth and provide resources to support.
"Even though [the club] is student led, there are so many adults jumping at the chance to give you advice, or give you some resources because the Rotary Club is there, ready to help you flourish in whatever you are trying to accomplish," Muyco said.
Various club activities are already planned throughout the course of the school year for members of Interact, but the leaders are also constantly searching for different ways to give back to those around them.
"This year, we are planning on doing some food drives, and different opportunities pop up throughout the year," Muyco said. "For the district of North Texas Interact Clubs and Chapters, at the end of September, there is this thing called Leadership Summit, and it's at Plano Senior, and it is a whole day for service."
Students had the opportunity to learn more about the Interact Club at Freshman Founder's Day on August 15.
"I actually went on Founder's Day, and I saw the club set up, and I thought it was really cool," freshman Simi Fadel said. "I think I am most looking forward to spending extra time with my friends and doing community service." 
Meetings began September 6, and members will continue to meet monthly thereafter on Friday mornings at 8:15 in B117. Led by seniors Suvwe Kokoricha and Sera Muyco, club meetings will consist of planning future events, socialization of its members and a review of past activities. 
"[Meetings are] pretty much a check up on what we've done in the past and any upcoming service opportunities, and kind of a way to get everyone together, and they can talk if they want," Muyco said. 
Some students say that high school is the time to get started with serving others. Interact, while it helps those being served, also is giving students the opportunities to reach out in ways they didn't before. 
"I hope to gain experience throughout being able to help more people throughout my high school career, and I really want to get started now, and I think that will help me." Fadel said. "I think it's going to be really fun to be part of a group that wants to help people, and I think that would be beneficial to anyone that wants to do it," 
Through meetings, service projects and leadership events, Interact club provides students with opportunities that can benefit them in high school and after.
"Interact club is a place where you can truly be yourself, you can make friendships that will last a lifetime while doing something that is self-satisfying but also helps everyone around you," Muyco said.
About the Contributors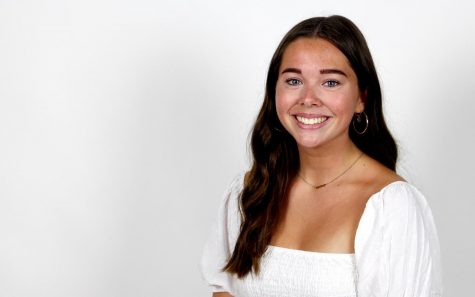 Lindsey Hughes, Editor-In-Chief
Third time's a charm, right? Well, let's hope so because the 2021-2022 school year is the third and final year for senior Lindsey Hughes on TRL. With...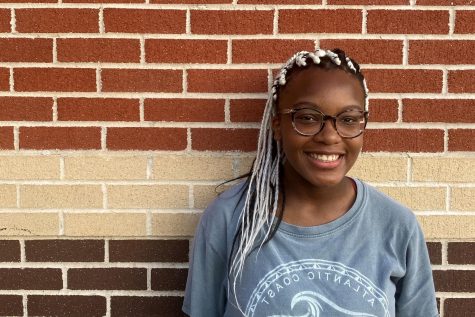 Amiya Callicutt, Photographer
Junior Amiya Callicutt is a photographer on The Red Ledger for her second year. Callicutt is a soccer playing yogi, who loves Jesus. When Callicutt isn't...