Baking club to raise money for various charities
Something smells delicious in B124, home to the Baking Club, whose members meet on the first Friday of every month at 8:15 a.m.
The club was founded by seniors Emma Davis and Jadyn Lewis as their senior project.
"We were in psychology together, and I was like, 'you know, there should be a baking club,'" Davis said. "I wanted to start a club in general, and I really like to bake and I knew Jadyn really liked to bake, so we just decided to do it and then I was like, 'You know, we could do it as our senior project.'"
For Davis, her passion for baking comes from a personal place.
"I remember when I was younger I would always bake with my nana, so it's something I've always loved to do," she said. "And I have family who are professional bakers, as well."
Lewis, on the other hand, views baking as a relaxing escape.
"I started baking when I was probably 10, and no one in my family really baked so I baked for them," Lewis said. "It also really calms me. If I'm bored or something, or if I'm stressed, I'll bake. And you get to eat the good product that you make, which is more stress-relief."
In the coming months, the club will be focusing on bake sales, as well as other types of charity events.
"Our last thing was Leopard Friday, so we weren't really allowed to sell anything, but we did have a booth where little kids could come and decorate cupcakes," Davis said. "We're trying to do charity stuff with baking, and also teach others how to bake. For example, for December, we're going to do 'bring your favorite Christmas recipe.' So we're trying to teach people how to bake, and also benefit the community through it as well."
When the holiday season rolls around, the funds that the club raises will go toward a good cause.
"For the holidays, we're gonna try to do a bake sale where we donate the money to a shelter or something," Davis said. "Around the holidays, it's especially important to donate to charities that mean something to you."
Leave a Comment
About the Writer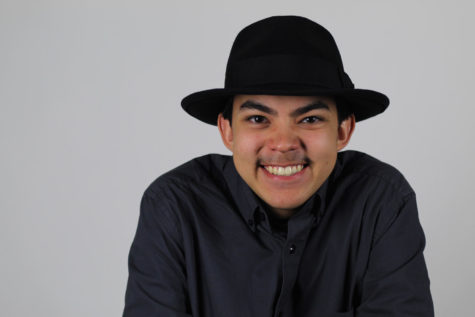 Austin Keefer, Staff Writer
Running on all caffeine and no sleep, Austin Keefer is 17 years young and in his senior year of high school, as well as his third year on The Red Ledger...