Softball looks to build on first district win
The softball team (4-13-1 overall, 1-0 district) will be looking for another district win at home against the Sherman Bearcats (6-13 overall) tonight at 7 p.m.
As the team continues its string of three consecutive home games, head coach Brittany Lee suggested that her team has a strong opportunity to make a run.
"Our overall focus is always to play our style of softball and cater to our strengths, never changing how we approach game day, no matter who the opponent is," Lee said. "When we show up, play our game, and perform at our full potential, good things happen and we are a tough team to beat. Finding that consistency through the last stretch of play is our goal."
The Leopards began district play with a decisive 10-0 shutout against Wylie East (0-8 overall) on March 20, ending their winless drought that had persisted over the past 12 games.
"It felt amazing to see the girls not only have fun playing against Wylie East, but to really put together all the small things we've been working on in practice," head coach Brittany Lee said. "When you take as many tough losses to some big schools like we have, it would've been easy for the girls to give up. However they didn't lose sight of what we work for every day and have been very resilient."
The Leopards secured the victory with six runs in the first inning of the Wylie East game. Junior Mackenzie Mitchell, senior Delaney DiCristofaro, and sophomore Madeline Robinson all produced 2 runs each, with four other players each scoring one. Sophomore Sydney Provence denied the Raiders a single run, allowing only two hits, one walk and zero runs while averaging just 11 pitches per inning.
"It was huge because we hadn't won a game in a while, and to start off district with a win against Wylie East, since they're a big rival," Mitchell said. "I think everyone was just working together as team. We just got to keep playing like we did against Wylie East and hope things come together."
About the Writer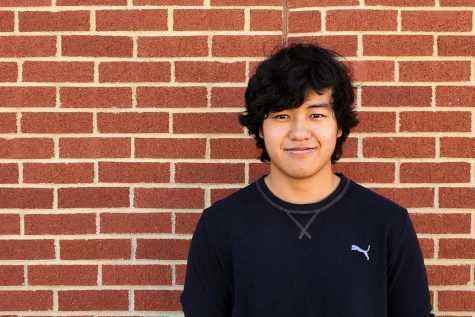 Ryan Wang, Section Editor
They say third time's the charm, but as senior Ryan Wang struggles to write his third (and last) staff bio, he feels anything but charming. Being crowned...