Boys basketball looks to maintain playoff spot in final two games
Although the boys basketball team (22-7, 6-2) wasn't able to come out on top in its rematch versus McKinney North (24-5, 8-0) on Tuesday, it is still ranked 19th in class 5A and has clinched the second seed in district. Despite this, the team is still looking to finish out district strong, as it hosts Wylie East tonight at home for Senior Night.
With head coach Kyle Herrema out with the flu, assistant coach Seth Vansell had his head coaching debut last Tuesday versus McKinney North. Despite the 43-37 loss, Vansell still valued the experience.
"I've been able to coach a lot of the seniors since they were in middle school," Vansell said. "We have good relationships, so it was cool to be able to do that with them and have the overall experience of being in control and trying to get a win."
The program will graduate seven seniors at the conclusion of the season: Drew Doig, Trevor Hawley, Jonathan Lawrence, Luke Ledebur, Kyle Olson Jacob Blasko and Joe Vastano.
"[The senior class] is very supportive of one another," Vansell said. "They always push for success, not for just themselves, but more importantly for each other. They're the type of people that will dive on the floor for loose balls and take charges. But they'll also turn down a shot for themselves to give a teammate a better shot. It's really cool to see a team play like that."
With the second seed clinched, the last two games of district do not necessarily mean much on paper. However, Vansell says that has no effect on the team's mentality heading into the games.
"We're trying to build good habits and do everything the right way, so that we are completely ready and the best team that we can be when we get to playoffs," Vansell said. "These games are important to us to really continue to keep the momentum that we have going."
The team will either face Frisco High or Frisco Heritage in the first round of playoffs. Both teams will go head-to-head tonight to determine the third and fourth seeds in the playoffs.
"We've already played Frisco High twice and beat them twice," Vansell said. "They were close games, so we know what we're going to get with them. Heritage's scores are very similar [to Frisco High] as far as the quality of teams [they've played]. They're both good teams, and we're going to have to bring our A-game either way to win and go to the second round."
Leave a Comment
About the Writer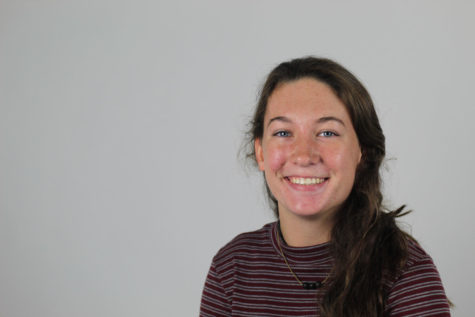 Alexis Russell, Staff Writer
Alexis Russell is a senior this year, and it is her second year on staff. She mostly writes about sports, including volleyball, basketball, and baseball....