Catching on
Senior Luke Stine competes in International Power Showcase
As the sun starts to dip past the back wall and the sky darkens, players clear the baseball diamond and head to the lockers, finishing another grueling practice before their next game. However, one figure remains at the home plate, taking swing after swing, and hitting ball after ball, trying to get it over that final fence. The solid ping of the aluminum bat rightly defines the distance he produces, and the power he can display.
"I just kept working hard every single day for like two hours, just hitting," senior Luke Stine said. "I was doing my best just hitting balls as hard as I could, just trying to get them over the fence."
Stine has been playing baseball since he was 10 years old, and has been on the varsity baseball team for the past two years after he transferred here from Argyle High School toward the beginning of his junior year. Playing catcher, pitcher and third base, Stine's strength has also made him one of the team's heavy hitters.
"I was excited about [Luke's] ability the first time I saw him on the field," head baseball coach Jason Wilson said. "I have seen him progress at the plate with his pitch selection and mental approach. He has improved to show that he is not just a dead pull-type of hitter but can hit the ball well to all fields."
Stine's skills attracted the attention of Brian Domenico, president of the International Power Showcase. Domenico notified Wilson that Stine was a potential candidate for the Power Showcase that has previously showcased the talents of MLB stars such as Anthony Rizzo and Bryce Harper. The Power Showcase gives coaches and scouts a chance to assess top prospect players around the world on domestic turf.
"I was excited for Luke that he would be able to participate and compete in such a prestigious event," Wilson said. "He has size, strength, power and a plus arm. These are things that baseball scouts are looking for at the next level."
Stine stands six feet three inches and has a grip strength of 70.4 kg, placing him in he 99.7th percentile for that attribute amongst all high school baseball players in the US. He also places in the top three percent for his exit velocity.
Stine received the district offensive player of the year award last season, leading the Leopards to a final record of 18-13. He was also crowned the team's offensive player of the year as well as MVP. He hit 10 home runs last season, including a grand slam against North Forney and a walk-off to win the same game 14-13.
Stine's successes last season and his overall caliber eventually convinced Domenico, who called and broke the good news. Stine had been selected for the competition.
"I was very excited, and all I wanted to do was tell my friends and family," Stine said. "They were super-excited and they were jumping out of their seats. This was the next step to get to the next level–the MLB."
Stine was chosen to represent Texas in the Home Run Derby Featured section, where he would compete against high school athletes chosen to represent their own states. Stine made it to the finals, where he hit a 375-foot home run to take the lead. However, it would be Dylan Fesperman of Arizona who would win the competition with a home run of 381 feet. Stine did however pick up five of the possible six featured awards including "Longest Distance (421 feet)," "Colossus of Clout," "Longest Distance with Wood," "Overall Wood Bat Home Runs" and "Consecutive Home Runs."
"I was a little nervous because my expectations were super high," Stine said. "I didn't achieve exactly what I wanted, but did great and showed my stuff which was what the scouts wanted."
More than 200 athletes from 32 different countries participated in the competition hosted by the Miami Marlins, and scouts from all Major League Baseball teams came to the event. A number of college scouts were also on hand, ready to offer scholarships. An entire day was dedicated to college scouts to suss out potential recruits and signings. Stine was the first athlete from Lovejoy to be invited to the Power Showcase.
"It was just amazing, being in an atmosphere like that where MLB players play, and to see that I could hit home runs like how an MLB player can," Stine said.
Stine still has one season to go before he heads off to college. He is already committed to Weatherford College's D1 baseball team, which was ranked by the NJCAA as the No.1 college team in the nation in 2015.
"I expect to see him drafted some day," Wilson said. "He exhibits emotional maturity and he comes back eager to learn and get better each day. That is what makes him a special player."
Leave a Comment
About the Contributors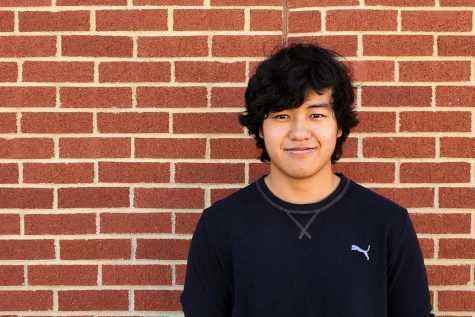 Ryan Wang, Section Editor
They say third time's the charm, but as senior Ryan Wang struggles to write his third (and last) staff bio, he feels anything but charming. Being crowned...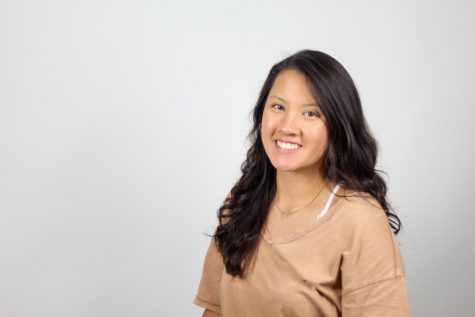 Grace Nguyen, Section Editor
Fueled daily by three iced vanilla coffees, standing at 5'2", Grace Nguyen will walk into the E103 door with no problem. Grace is entering senior year,...