Moving but still close to home
Senior football player Ben Mason commits to SMU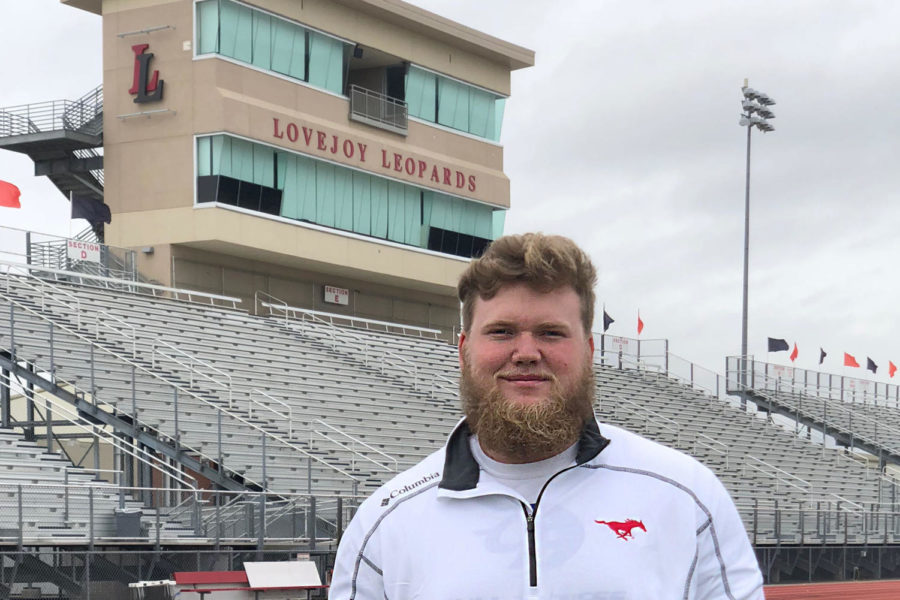 Even though his final high school football season recently came to an end, there is still plenty of football left to be played for senior Ben Mason. The 28th ranked center in the class of 2019 just announced his commitment to play college football at Southern Methodist University.
Mason also holds offers from Southern Mississippi, Air Force and San Diego, but the offensive lineman said the explanation behind his commitment to SMU is twofold.
"The big thing is how close [the SMU campus] is to home," Mason said. "Another thing is the opportunity to play early. At a lot of the places I had options from, I probably wouldn't have the opportunity to play until I was an upperclassman. At SMU, I will have the opportunity to be on the field as soon as my freshman year, depending on how I perform."
Mason's commitment is unique in the sense that he will be considered a "blueshirt" player. He will be able to engage in practices and team events once he enrolls at SMU next semester to study business management, but his football scholarship will not kick in until after his freshman year. Shae Daugherty

"Because I didn't take an official visit and [SMU coaches] didn't come to visit my house, they can put me on next year's recruiting class," Mason said. "You only have 25 scholarships for football each year, and the previous coaching staff put some junior college guys back a few classes, so that kind of affected this year's class."
In addition to his recent commitment, Mason also accepted an invitation to play in the Blue-Grey All-American Bowl on Dec. 17 at 6 p.m. at AT&T Stadium. Mason will have the opportunity to showcase his skills to numerous coaches and scouts, and the game will also be televised by Impact Football Network.
"It's always nice to have recognition," Mason said. "I had a couple All-American games that offered me a spot, but this one is close at AT&T Stadium, so that is why I chose it."
Lovejoy offensive line coach Dustin Gunter attributed Mason's recent commitment and recognition to his gritty effort in practices and games.
"He has spent hours practicing on the field, in the weight room, and battling through injuries in the training room," Gunter said. "I think by him always playing with this tenacity, it showed his teammates that they could be tougher and play with more fire. Being an offensive lineman is not a very glorious job and is rarely recognized, but he embraced that and used that as motivation to play with a chip on his shoulder."
About the Contributors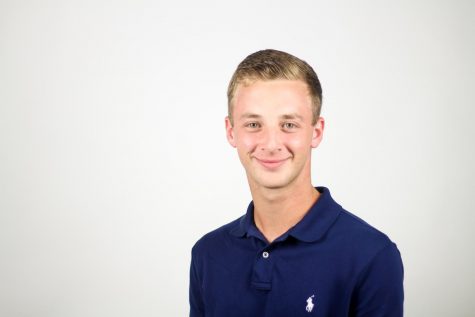 Benjamin Nopper, Section Editor
After joining staff and becoming an editor his sophomore year, Benjamin Nopper is enthusiastic to spend his senior year in the newsroom he considers...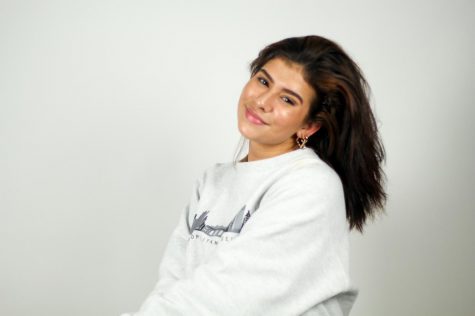 Shae Daugherty, Section Editor
It's Daug·herty, /Dortee/, Daugherty. It's not that hard. Coaches never get it wrong, and that may have been what drove her to sports photography...