Senior Miyah Johnson applies makeup to senior project
Hang on for a minute...we're trying to find some more stories you might like.
The journey leading up to Miyah Johnson's senior project started long before senior year. She began experimenting with theatrical makeup, now a passion of hers, in intermediate school.
"Theatrical makeup had been a passion of mine since the sixth grade," Johnson said. "I worked in the high school productions for the last three years and have learned so much from the theatre tech classes."
For her project, Johnson is designing, rendering and applying theatrical makeup and will be presenting March 7.
"I'm using well-known stories, holidays and current trends to inspire my designs," Johnson said. "I use my relatives and friends as models to display my work."
Senior project coordinator Randy Trevino has even checked in with her project.
"[Miyah's project is] definitely unique, and the job prospects for it are better than expected," Trevino said.
Developing her project hasn't been easy.
"My biggest obstacle was matching people's skin tones," Johnson said. "My goal is to have a very diverse group of models. With that being the case, I have to find the perfect color for each (compaction) to try and highlight everyone's unique qualities. There was a lot of mixing of colors, but I eventually got the color right."
She also has to navigate with a budget.
"I have so many ideas and concepts I would love to try out," Johnson said, "but can't because of financial limitations."
Though the project requires her time and effort, she still manages to have fun while making her idea come to life.
"Overall, it's been really fun to grow in my passion for theatrical makeup," Johnson said. "I'm still working on different designs and techniques. Hopefully, I carry on this passion after high school."
About the Writer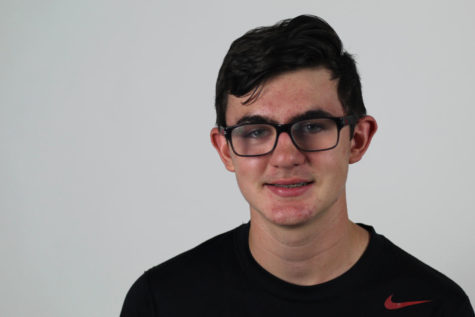 Sam Walton, Staff Writer
Freshman Samuel Walton is working as a staff writer for The Red Ledger. When he's not learning in a classroom or playing sports, he's in the newspaper...