Football to challenge Aledo in area championship
After taking care of business in the bi-district championship, the football team (8-2) will challenge the Aledo Bearcats (11-0, consensus #1 in 5A District II) on Friday at 1 p.m. at Pennington Field in Bedford. The 5A District II area championship will be televised live on KTXA Channel 21.
While Aledo is ranked number four overall in the state, number 34 nationally and has won six state championships in the past nine years, senior quarterback Carson Collins (2,460 passing yards, 24 touchdowns) put Friday's matchup into perspective.
"We all have to believe we will go out and beat them," Collins said. "Yes, they are good, but so are we. They are 16, 17, and 18-year-old high school football players just like we are. Rankings and past history mean nothing. It's all in our belief."
Aledo's offense is led by junior quarterback Jake Bishop (1,717 passing yards, 18 touchdowns) and junior running back Jase McClellan (1,175 rushing yards, 32 touchdowns), who is committed to Oklahoma.
Junior defensive lineman Tyler Beidleman said it is crucial that the Leopard defense neutralizes the Aledo run game.
"They have some good skill players that make them go, but if we shut down their scheme, we will be alright," Beidleman said. "We just need to stop the run."
The Leopards will head into the matchup after knocking off Kaufman by a score of 45-29 in a road playoff matchup. Senior running back Jahi Rainey provided the offensive punch with 244 rushing yards and four touchdowns to improve his season total to 1,372 rushing yards and 20 touchdowns. Collins complemented 225 passing yards and a passing touchdown with a rushing touchdown of his own.
On the other hand, Aledo scored on its first five possessions last week en route to a 48-13 victory over Seagoville. In the last three years, the Bearcats have only lost one game, which occurred in last year's 20-19 loss to College Station in the state championship.
The winner of Friday's matchup will advance to the regional championship and play the winner of South Oak Cliff versus Frisco.
About the Writer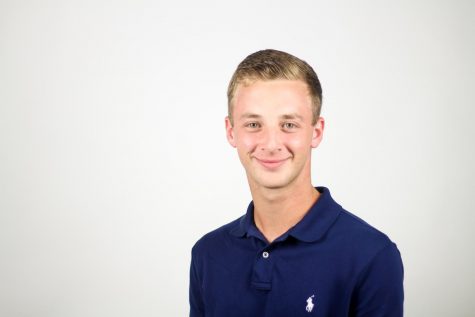 Benjamin Nopper, Section Editor
After joining staff and becoming an editor his sophomore year, Benjamin Nopper is enthusiastic to spend his senior year in the newsroom he considers...