Photo Gallery: Leopard Friday
Hang on for a minute...we're trying to find some more stories you might like.
Every year, the district hosts Leopard Friday. This year, the event was held on Sept. 28, and the football team secured the win against Denton Braswell 48-17.

About the Writers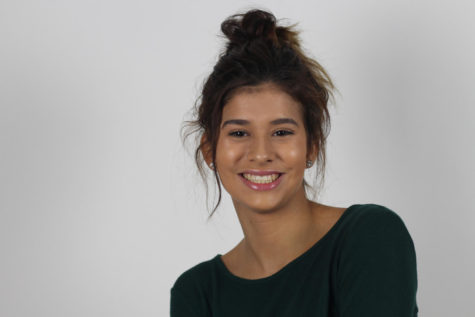 Shae Daugherty, Section Editor
Junior Shae "Sha-Sha" Daugherty is often sporting a combination of a grin so wide even the joker would have to stop laughing out of respect, her infamous pair of heart-shaped sunglasses, and enthusiastic dancing (complete with spot-on lip-syncing). It is rumored that she never really leaves the newsroom, not only because she beats her adviser there, but also because she is often the last to leave. Shae's photography phase has lasted a long time- five years.. She is delighted to work alongside the wonderful editors, but even more so to take on the responsibilities of Photo Editor. Either junior year has nothing on Sha-Sha, or she is happily oblivious to the complexity of her classes. Either way, she is planning on enjoying herself every day. She loves to make friends and hopes to touch the lives of the staffers the same way as the recent TRL alumni Nick Smith, Nicole Genrich, Katie Felton, Katie Bardwell, Hannah Ortega, and Anna Stockton. Standing at 5"10, she certainly doesn't need heels, but she wouldn't be caught dead without them. Let her leave you with this one piece of advice–keep your heels, head, and standards high.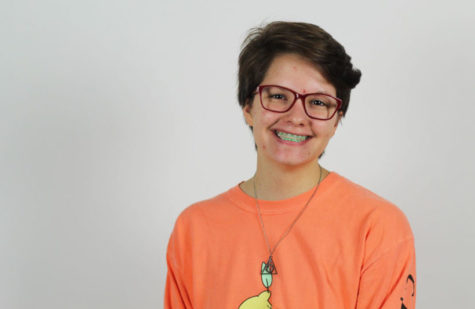 Kelsey Carroll, Section Editor
The fact that junior Kelsey Carroll owns and frequently wears 12 pairs of "Harry Potter" themed socks basically sums her up. She believes there's no way anyone can ever own enough crazy socks (no matter the occasion), and there's definitely no way anyone can love "Harry Potter" more than she does. Outside of school, Kelsey can often be found sitting on her bed editing photos until her laptop battery dies, which is her signal to start doing homework. Before the school day even begins, Kelsey spends her early mornings swimming countless laps until second period starts. She's constantly surrounded by music, as Kelsey never takes out her earbuds- except when she's practicing the cello or ukulele. Kelsey will never get tired of taking photos at football games on the sidelines no matter how many field goals and touchdowns she sees through the lens. Although she's pretty soft spoken, Kelsey hopes to put her many words into writing as she continues to write for The Red Ledger this school year. Kelsey can't wait to tackle her roles as community editor, photographer, and social media editor during her third year on staff.