Biking over cancer
Graduate Samantha Wendt to bike in Texas 4000
Cancer affects more than 12.7 million people in the United States each year, and for someone like Lovejoy High School alumna Samantha Wendt, cancer has lingered in the background for most of their lives. No one in Wendt's immediate family has battled cancer, however, within her large extended family, several of Samantha's relatives have been affected.
On June 1, Samantha will participate in raising awareness for those who have been affected by the devastating disease in a bike ride from Austin to Alaska.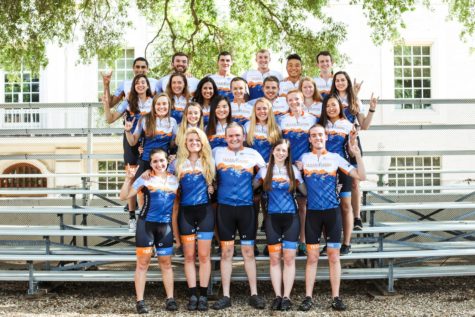 Samantha will face another challenge before ending her five-year joint bachelor's/master's program at the University of Texas at Austin in a ride with Texas 4000, a program designed to "cultivate student leaders and engage communities in the fight against cancer." Afterward, Samantha plans to move back to Dallas to seek a career as a CPA.
Samantha first heard about Texas 4000 the summer after her freshman year of college. She was coaching tennis at the school's courts as a group of riders pulled into the high school for a quick rest stop.
"I knew from that moment on it was something I wanted to do during college," Samantha said. "And the timing worked out best for it to be the final college experience I'll have."
Samantha said that being involved in tennis her entire high school and college career helped her prepare for the ride because both sports are mostly individual but in a team setting.
"I've always been into fitness and love working out, outside of tennis, as well," Samantha said. "However, there is no athletic or cycling background needed for the ride. They don't ask about it at all in the interview, and know that, with our training plan, we will all be prepared."
According to the National Cancer Institute, midwest states stretching from California to Texas tend to have higher cancer rates than other regions of the United States.
"Growing up, it's something I've started to feel a little guilty about not being around more," Samantha said. "When my family would visit Illinois, it was all about me and my sister because we were some of the youngest in the extended family, and no one got to see us much. But there were people battling so many bigger problems that I don't think I really cognizantly recognized or acknowledged."
Samantha said the Texas 4000 is a great way to raise money for such an important cause. Every dollar donated goes to support cancer research and support services. Samantha has a personal fundraising goal of $6,000.
"I think it's important to raise awareness in such a unique way because it truly does resonate with people what we are doing and every dollar really can make a difference," Samantha said. "Additionally, I think it's so important to travel the country and just share stories of hope and not just people surviving cancer, but thriving during and after their diagnosis."
Samantha's mother, Anita Wendt, said that, as a parent, two emotions come to mind regarding this adventure: pride in the willingness to raise money and awareness for cancer, and concern for the safety of all the riders.
"Mile-by-mile and day-by-day, the riders must stay together and jointly accomplish the end goal," Anita said. "Accomplishing this goal as a unit will obviously strengthen and develop all the rider's teamwork skills."
Leave a Comment
About the Contributor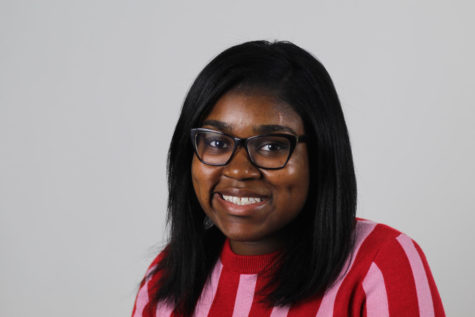 Nnenna Nchege, Staff Writer
Senior Nnenna Nchege is entering her second and final year on The Red Ledger staff. As Nnenna prepares to end her journey at Lovejoy, she is proud to spend...