Golf to send competitor to state for first time in school history
For the first time in school history, a golfer has qualified for the state tournament. Junior Allie Bianchi will compete in the UIL 5A golf tournament from May 21-22.
The tournament will follow a two-day stroke play format, which means the total number of strokes taken over the course of two days are totalled for each golfer, with the lowest score winning.
"Allie has an advantage in her game over many girls because she is so powerful," head coach Brent Moseley said. "Her ability to hit the ball a long way allows her to shorten the golf course. Allie also plays the golf course intelligently. She takes very calculated risks."
Bianchi said one of her strengths is her ability to prepare for the mentally enduring hours of a tournament.
"Some of my strengths [as a golfer] include my ability to control my attitude and mentality during a round," Bianchi said. "I believe golf is 95 percent mental, especially when a round typically lasts five to six hours. Another one of my strengths is my ability to get off the tee as well as leaving myself shorter approach shots."
Although Lovejoy as a team did not advance, Bianchi will be competing as an individual medalist against golfers from Midlothian, Mansfield Timberview and Frisco Centennial.
"I only know of the girls that advanced out of my region," Bianchi said. "I often compete against Aysis Azarcon [of Mansfield Timberview]. She is a fierce competitor and we often fight for first. I beat her in Granbury with a 69 on the second day of the tournament."
Bianchi has won the district championship two years in a row. She placed third at regionals in the second medal spot. She was only two shots off the lead and one shot off from being the regional champion.
"My expectations for state are set high," Bianchi said. "As a sophomore I finished fourth [in regionals] just missing the cut for state. I came back this year more prepared with more experience and confidence. My goal is to finish in the top ten individuals. More than anything, I am happy to be going and representing Lovejoy as the first golfer to go to state."
Bianchi explained that she has put in hours of work since her freshman year to reach the point she is at today.
"I have played golf for almost four years after quitting gymnastics," Bianchi said. "Ever since my freshman year, I have learned a lot. Coach Mosley has taught me how to handle myself on the course mentally. I have spent long hours the past four years practicing over 40 hours a week in the summer and spending four hours every school night."
Moseley said Bianchi has come a long way in her three years of high school golf at Lovejoy.
"Her biggest improvement is her mental toughness on the course," Moseley said. "I recall as a freshman, if she hit a bad shot, she was doomed to make a triple bogey or worse. She has learned one poor shot doesn't have to kill you on that hole and she can now limit big numbers."
Leave a Comment
About the Writer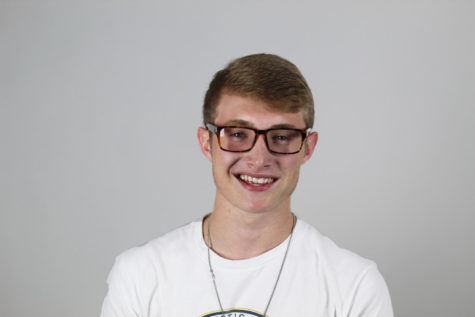 Joe Vastano, Staff Writer
Joe Vastano is your average Joe. He is a senior who really likes sports, fishing, and running. Texas A&M is his favorite college, so he cheers for...