Baseball to fight for final playoff spot against Royse City
After keeping its playoff hopes alive with a 4-1 win over Royse City (18-13, 7-6 in district) on Tuesday, the baseball team (17-12, 7-6) will travel to the Bulldog's home turf tonight at 7:30 p.m. with its season on the line. This highly-anticipated matchup will decide who advances to the playoffs and who goes home, as both teams are tied for the fourth seed in district.
"Mentally, we need to play this game like it's any other game," junior Jordan Yoder said. "We know it's a big game, but we need to stay calm and confident in order to win."
The Leopards had an impressive start to the series Tuesday night with senior Jacob Eschler on the mound. The right-hander yielded just five hits in a shutout effort, striking out six batters through six innings.
"Eschler was awesome on the mound, especially when we needed it," head coach Jason Willson said. "We've been struggling on the mound, and he really delivered. We got in a little bit of trouble in the seventh inning, but [junior] Luke Stine came in and got the save."
The Leopards tallied 11 hits, with three hits from Stine and senior Luke Howell.
The team has won four of its last five games. With Royse City on a two-game losing streak, Wilson feels confident in his team's ability to pull out a win on Friday.
"I always think as a coach, you want to get better as the season goes on and be playing your best at the end," Wilson said. "That way if you do get in [the playoffs], you're hot, and hot teams tend to make good runs. I like where we sit; we just have to go out and play some good baseball."
Wilson also emphasized the importance of having a calm and collected mindset heading into Friday.
"I think we need to play loose," Wilson said. "Honestly, all of the pressure is on Royse City. They have lost two games in a row, and I think they are [pressing] a little bit. For our guys, we just have to stay nice and relaxed and not do anything out of the ordinary. Just stay loose, stay confident, and play relaxed."
Being one step away from a successful comeback and snagging a playoff spot, Yoder added how impressed he was with his team's willpower.
"Our team has been resilient these past couple of games," Yoder said. "We have been able to win despite being down and have dealt with difficult conditions. I wasn't sure if we had it in us, but we've shown to everyone, including ourselves, that we can do it."
Leave a Comment
About the Writer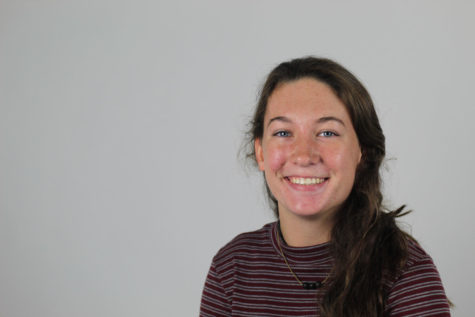 Alexis Russell, Staff Writer
Alexis Russell is a senior this year, and it is her second year on staff. She mostly writes about sports, including volleyball, basketball, and baseball....