Baseball team uses Hack Attack pitching machines to improve practice experience
Hang on for a minute...we're trying to find some more stories you might like.
With features such as pitches thrown from 60 feet at over 100 miles per hour, a third wheel that allows the batter to see the ball through acceleration and release to provide complete vision, and the ability to change wheel speed for accuracy, the baseball team's newest Hack Attack pitching machine will provide unique features and opportunities for players in practice.
In February, head baseball coach Jason Wilson added the Hack Attack to the existing two machines the team already has.
"We wanted an additional one because we have five batting cages, so I want to get one machine in each cage so that we have more repetitions for all our players," Wilson said. "If we only have one or two, then not everybody can hit at the same time. If we have [one in each cage], then we can have numerous hitters hitting all at once, which increases their hitting ability."
The machine is used to improve the batter's technical ability, but sophomore Sam Coit mentioned that the Hack Attack can be challenging to assemble and has its drawbacks in terms of simulating a real pitcher.
"The Hack Attack is a pain to set up, and it's hard to maneuver around," Coit said. "It also doesn't offer the same feeling as facing a real pitcher. Unfortunately, the Hack Attack eliminates the feeling of knowing whether a strike or ball is coming. It's hard to practice the split second decision making."
Although there are downsides, the players find value in the Hack Attack's ability to improve the structure and management of practices.
"[The Hack Attacks] have made practice quick and efficient," Coit said. "Instead of spending a whole practice day hitting and a whole practice fielding the next [day], we can have people fielding while some other guys are in the cages hitting off the machines. It makes it where we as a team can take more swings at quality pitches at a higher velocity."
About the Writer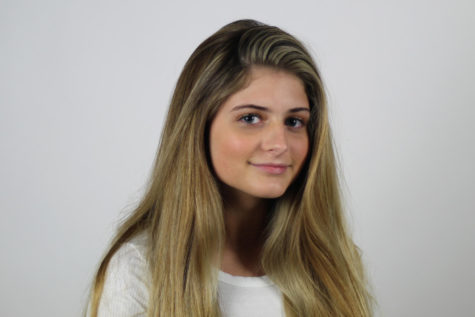 Hannah D'Iorio, Staff Writer
Junior Hannah D'Iorio is ecstatic about her fifth year in journalism. People who knew her in the previous years would probably say that she often sees...