Softball to battle Wylie East in pivotal home matchup
As the regular season winds down, the softball team (11-6 overall, 6-4 district) will host Wylie East in a crucial home matchup tonight at 7 p.m.
The last time the two teams faced off, the Lady Leopards fell to Wylie East 7-6 in extra innings.
"We made six major errors and only gave up one earned run," head coach Jeff Roberts said of the previous matchup. "We have to cut down on the defensive miscues, and pitching, as always, will be important."
With the district race heating up, the team is determined to finish near the top of the district standings with just four games remaining.
"We are taking this game as a playoff game," Roberts said. "Win, and there is a very good chance we get in. Lose, and we are close to being mathematically eliminated."
Senior Alyssa Difiore knows her team has to finish strong in district play.
"We are giving full effort on the field, and we know this game is extremely important to make the playoffs," Difiore said. "But we've known from the beginning that we have to earn game 15."
Last Friday, the team went on the road to face Forney, the number one ranked team in District 15-5A. The Lady Leopards lost 16-1.
"They are a very talented group, but we also did not play our best game," Roberts said. "We have had some nagging injuries that have also slowed us down the last couple of weeks."
In the four remaining district games, the Lady Leopards will only face one opponent ranked higher than them in the district standings: Mesquite Poteet. Wylie East, North Forney, and Royse City are all ranked below the Lady Leopards in the standings.
After the game against Wylie East, the team will go on the road to take on North Forney on Saturday at 12 p.m.
Leave a Comment
About the Writer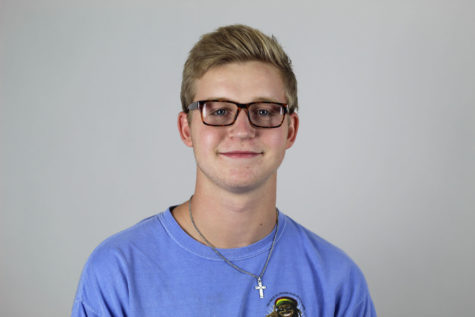 Drew Doig, Staff Writer
Entering his fourth and final year on The Red Ledger staff, senior Drew Doig will continue to be a sports writer. Drew, or "Doig" as he's more commonly...