Baseball snaps losing streak in dramatic fashion
The baseball team (14-11, 4-5 in district) will play North Forney (2-7) Saturday morning at 11 a.m, hoping to sweep the Falcons after a walkoff 14-13 win over them last night.
"We have five games left that are more than winnable," Wilson said. "I feel confident that we are going to go on a pretty good run from here."
The team was up 5-3 on Wylie East last Friday when the rest of the game was delayed and moved to the following Monday due to inclement weather. The team was unable to keep the lead and ended up losing to the Raiders, which extended the Leopards' losing streak to four games.
"The delay killed the momentum we had offensively, and it allowed them to bring in the pitcher that went against us on Tuesday night," junior Jordan Yoder said. "He wasn't that good, but he kind of had our number. We ended up hitting him hard during the game, but it was just right at people."
After the loss, Wilson used the span of consecutive practices leading up to Thursday's game to focus on the team's production in high-pressure situations.
"For example, I'd start the team with two runners on base and two outs, and they'd have to go and win the game," Wilson said. "I feel like at this point in the season, one of the things that is hurting us is when we get behind, we are not fighting back to respond. We have to get better at that, so that's what we focused on this week."
The Leopards found themselves down 12-5 in the bottom of the fifth inning on Thursday night, but with a double by Yoder and grand slam by junior Luke Stine, the Leopards were able to come back and make things competitive, cutting the deficit to two runs.
With the game eventually tied at 13 in the bottom of the seventh inning, Stine hit a game-winning home run for the Leopards, snapping the team's four-game losing streak. In what was arguably the team's most impressive win of the season, Wilson says he is confident in his team's ability moving forward.
"We were 4-4 this time last year instead of 3-5 [this year]," Wilson said. "We kind of just hung in there, and then all of the sudden we went on a run the last three weeks and played really well. I'm counting on us doing the same thing again this year."
Leave a Comment
About the Writer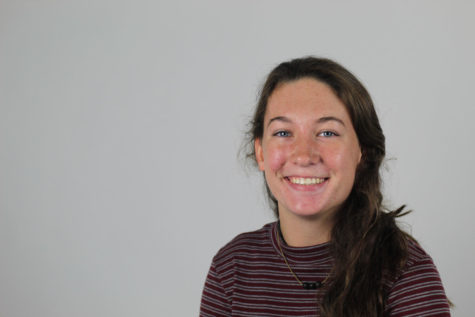 Alexis Russell, Staff Writer
Alexis Russell is a senior this year, and it is her second year on staff. She mostly writes about sports, including volleyball, basketball, and baseball....