Softball to square off against first place Forney
The softball team (13-7 overall, 6-3 district) will go on the road to face the district-leading Forney Jackrabbits at 7 p.m. The Lady Leopards will look to earn their fourth win in a row as they make a push to finish near the top of the district standings.
"I think Friday will be a competitive game, and we need to go out and play like we have nothing to lose and everything to gain," senior Alyssa Difiore said.
Forney will present a challenge for the team, as the Jackrabbits have a talented roster with a number of players set to play at the next level, according to head coach Jeff Roberts.
"Forney is the most talented team in our district," Roberts said. "They have a number of Division 1 commits, including their second baseman, who is going to play at Texas A&M, and their pitcher, who is going to play at Kansas."
There is a focus on hitting adjustments this week for the team, with the disparity between the team's last opponent West Mesquite, who threw in the 30 miles per hour range, and now Forney, who pitches in the 60 miles per hour range.
"We had to speed up our pitching machine quite a bit this week to prepare for their pitcher," Roberts said.
Last Tuesday, the team defeated West Mesquite 19-0. The game ended in a quick three innings, as the team won due to the run rule.
"We played very well, and we went out and handled our business," Difiore said.
Roberts was pleased with his team's shutout performance in all aspects of the game against West Mesquite.
"On offense, we were very patient at the plate, and we also did well defensively," Roberts said.
With only five district games remaining, the team is determined to finish at the top of the district standings. The team is currently in a tie for second place.
"In order to make it to the playoffs, we need to win at least three of our next five games to guarantee ourselves a spot in the top four," Roberts said.
After the game against Forney, the team will host Wylie East, who the Lady Leopards lost to in their first matchup 7-6.
Leave a Comment
About the Writer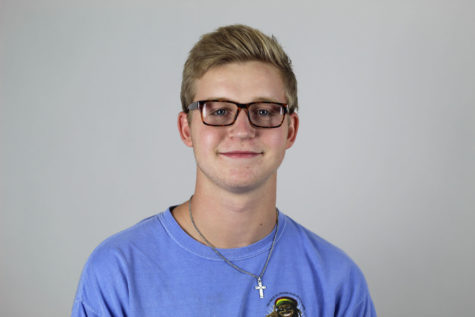 Drew Doig, Staff Writer
Entering his fourth and final year on The Red Ledger staff, senior Drew Doig will continue to be a sports writer. Drew, or "Doig" as he's more commonly...