Softball continues playoff push against rival Highland Park
The softball team (10-7 overall, 4-3 district) will take on district rival Highland Park at 7 p.m. This road trip marks the first game in the second half of district play. In their last match-up, the Lady Leopards defeated Highland Park, 15-5.
Currently, the team is tied for third place with Royse City and Wylie East in a heated race to finish in the top four to clinch a playoff berth.
"In order to make the playoffs, we need to take care of business and beat these next few teams," senior Alyssa Difiore said.
Head coach Jeff Roberts said the team is focused on Highland Park's two pitchers.
"They have a senior right hander that throws in the low 50s, and a young left hander that throws in the mid-to-upper 40s," Roberts said. "We must be patient, look for pitches in our zone, and then attack."
On Monday, the team won a narrow victory against Royse City 5-4. The team out-hit Royse City, 9-5.
"As a team, they played very well versus Royse City," Roberts said. "We did not make defensive errors and got on base quite often."
The team, however, still has some parts of its game that they are working to improve after Monday's win..
"We did leave a few too many runners in scoring position," Roberts said. "We have to get the key two out hits in order to continue being successful."
After the game against Highland Park, the team will take on West Mesquite at home on Tuesday, April 3 at 7 p.m.
Leave a Comment
About the Writer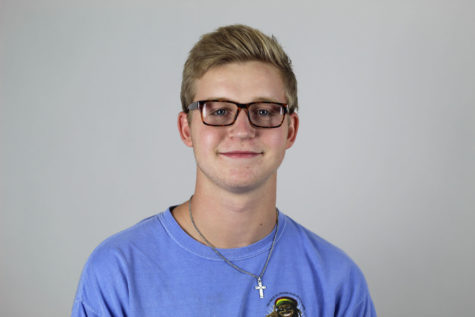 Drew Doig, Staff Writer
Entering his fourth and final year on The Red Ledger staff, senior Drew Doig will continue to be a sports writer. Drew, or "Doig" as he's more commonly...